Hello,


Leadership Development
Just Got Easier
Hello, it's been a while since our last newsletter, and what a crazy year it has been! Here's wishing you and your loved ones have all stayed safe and healthy throughout the pandemic, or the many weather related disasters.
While it is in time of crisis that leadership is most in the spotlight, it's important to remember that your leadership development should always remain a top priority.
And speaking of what's in the Spotlight...
Today we are pleased to tell you about a brand new tool that will make your next step in leadership development much easier - and this amazing offer is exclusively free to all Leadership-Tools subscribers!
Additionally, we are excited to tell you about an existing resource for employee recognition that we have recently upgraded. More on that in a moment.



Site News

Reminder: Free Tools Password
Join Us On Social
Leadership Tools & Resources

360 Pulse Surveys
UPDATED: Leadership Ecards
Reader Feedback

Free Tools Password Reminder
Don't forget the password to the Free Tools Download Page.
The current password is... SUCCESS (all uppercase)
Due to security concerns, we may change the password on occasion. We announce password changes in this newsletter.
---
Join Us on Social
Receive updates in real time. Follow us on your favorite social platform.


Facebook Twitter Instagram Pinterest

360 Pulse Surveys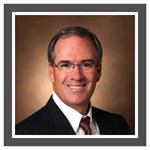 I'm pleased to introduce you to Dr. Brian Griffith. Brian is an adjunct professor, author and former director of the Human and Organizational Development Program at Vanderbilt University.

Brian is also the creator of G360Surveys.com, which is a platform for his 360 Pulse Survey suite of products.

We are happy to feature Brian in the Leadership Expert Spotlight section of our homepage where you will learn details on how you can use Pulse Surveys at no cost to support leadership development for you and your team.

Read the details of this special offer here, exclusively for Leadership-Tools subscribers.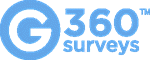 So, what are 360 Pulse Surveys?
In a nutshell, Pulse surveys empower you to collect actionable feedback about how to improve your leadership effectiveness as often as you want.
The timing of this offer couldn't be better! Right now many of you are in the process of updating leadership development plans for yourself and your employees. And if you aren't, or have not done so already - you need to be.
Pulse Surveys are perfect for a variety of needs, for example:
Learn how you're doing in areas such as approachability, motivating others and developing others.
Discover what's working or not working as your team functions in a remote environment.
Identify important areas of improvement that can better prepare you for the next level of promotion.
Instruct team members about how they can conduct a pulse survey in support of their own leadership development.
Got questions? Brian is here to help! On the spotlight page you'll find an informative video that shows you exactly how Pulse Surveys work and I think you'll be impressed at just how easy they are to use. Brian has also provided his direct email address for any unanswered questions.
You now have access to a special promo code that you will need to use Pulse Surveys for free. Details on how to access the Special Promo Code is also explained here.


---
Leadership Ecards Upgraded!
Sending a quick leadership ecard with a thoughtful note of thanks, encouragement or recognition has been a popular service we've provided for many years.

Now our Leadership Ecards are even better!
Leadership ecards are now fully responsive in all desktop and mobile devices.

Never underestimate the impact you can make by taking a quick minute to recognize your team members. A personal note of thanks can make a huge difference, particularly is these difficult times.

Go ahead, send at least one ecard today. :)





Thank you to everyone who takes the time to send us feedback. We read every piece of email you send and we greatly appreciate your thoughtful input.

Here's a few recent examples of what folks are sharing...
"Excellent. Just found it (the site), and am loving it. I have sent it to my leaders for them to get in and find resources."
Thomas Bradshaw
Claremore, Oklahoma


"I really like it, totally awesome."
Atul Bhardwaj
Ghaziabad, India


"Excellent! Good, clean and informative!"
Francisco Zuniga
Austin, Texas

Thank you for your continued support of Leadership-Tools.com.
All the best,
Richard Gorham


---
Have A Hobby or Special Interest?
Why Not Earn Income From It?
This is where our Leadership-Tools.com journey began.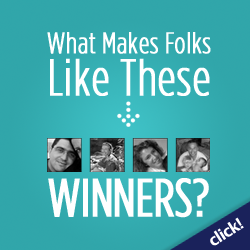 ---
Contact Information
For more information, free tools, quotes, articles, tips, book reviews and other high-quality resources, check out our entire web site at: Leadership-Tools.com
---
All reprints of our articles or blog entries must not be altered; must be printed in whole, and must place the following credit line with a working link back to our site:
"Information contained herein is used by permission only and is the property of Leadership-Tools.com
Copyright © and Trademark ™ 2003 - 2021, Leadership-Tools.com