Hello,


The Leadership-Tools Newsletter
You are receiving this email because at some point you visited our website at Leadership-Tools.com, and signed up to receive our free newsletter.

We are thrilled to be back after taking some time off from publishing the newsletter and we are eager to share what we've been working on for you - as well as our exciting plans for the future.
So let's get started... here's what we'll be covering in this edition of The Leadership-Tools Newsletter.


---
Issue Date: October 26, 2016

Site News

Free Tools Password Reminder
Newsletter Name Change
Brand New Mobile Responsive Web Design
Join Us On Social
Leadership-Tools "Catch Up" Mini-Series
Leadership Tools & Resources

Stand On The Shoulders Of Giants
New Classic Self Growth Library
Reader Feedback

Your Comments/Questions/Suggestions

Free Tools Password Reminder
Don't forget the password to the Free Tools Download Page.
The current password is... SUCCESS (all uppercase)
(Due to security concerns, we may change the password on occasion. We announce password changes in this newsletter.)
---
Newsletter Name Change
For years we've called our newsletter, "Leadership Tools Monthly News".

We said from the very beginning that we may not actually publish a newsletter each and every month - only when we have something meaningful to share.

Our philosophy has not changed, but in the interest of having a more accurate title we've officially changed the name of the newsletter to...

The Leadership-Tools Newsletter




---
Brand New Mobile-Responsive Web Design
Leadership-Tools.com has a brand new web design!
Over the past year, we've been working on a new website design that not only looks great, but is also fully compatible with any device. I.e., mobile phone, tablet, desktop, etc.
Over the coming months we will be updating the entire website, but until that work is done you will continue to see the old design on some of our pages.
Over the past 14 years we've changed the look of our site a few times, but this is by far the most significant update - providing visitors with optimal functionality.
Check out our new look and see how our site has evolved over the years.



---
Join Us on Social
| | | | | | |
| --- | --- | --- | --- | --- | --- |
| | | | | | |


We invite you to join us on our social outlets. Share our leadership tools, tips and resources with friends and associates. Just click your "Follow Button" of choice.



---
Leadership-Tools "Catch Up" Mini-Series
Because it's been a while since we've published a newsletter, yet so much has been going on behind the scenes of Leadership-Tools.com, we will publish a short series of newsletter updates for the purpose of catching you up.

There are simply too many things to share in a single newsletter.

Don't worry, we won't flood you with useless emails.

For the next few weeks, no more than once a week, you'll receive a newsletter that highlights a new tool or resource within the site.

Once this mini-series is complete, we'll only publish The Leadership-Tools Newsletter when quality news warrants it.

Before we go, we want to introduce you to some real "Giants of Success", and some great new tools - see below.






Anyone who has followed our website for any length of time knows that one of the inspirations for the site was a book called Pushing To The Front, by Dr. Orison Swett Marden.

Many people do not know, however, that Dr. Marden was the original owner and editor of Success Magazine, which continues to be highly popular today.

Over the years we have shared free copies of Pushing To The Front to tens of thousands of visitors, and continue to do so.


In addition to Dr. Marden there are a select group of individuals who have made an enormous difference in the lives of millions of people around the world by sharing their valuable lessons and insights on success and leadership

These people are truly "Success Giants".

We've collected some of their very best work and are making it freely available to you in a new special section of our site.

Read all the details by going to our Classic Self Growth Library






We are grateful for the emails of support and encouragement that we receive.

Here's a few of your most recent comments:
"Excellent! Great variety of free downloads. I've never seen this level of "valuable" free downloads on any other site."
- Tom Beato

"Excellent leadership and self-development tools and tips which nurture the mind, body and soul. "
- Tawehi Munro

"Good Site...Appreciate the opportunity to use it. THANKS!"
- Shawn Hackney
We always appreciate receiving questions, suggestions and comments from our readers. Please share your comments.



---
Got A Hobby or Special Interest?
Why Not Earn Income From It?
This is where our Leadership-Tools.com journey began.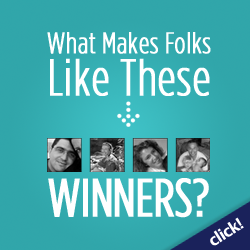 ---
Contact Information

For more information, free tools, quotes, articles, tips, book reviews and other high-quality resources, check out our entire web site at: Leadership-Tools.com



All reprints of our articles or blog entries must not be altered; must be printed in whole, and must place the following credit line with a working link back to our site:
"Information contained herein is used by permission only and is the property of Leadership-Tools.com
Copyright © and Trademark ™ 2003 - 2016, Leadership-Tools.com