Hello,


The Laws of Leadership
In this edition, we're reviewing a leadership tool that you can use for leadership development (for yourself and your team) throughout the coming year.
In addition, we'll share a valuable new tool that you can use to further enhance your goal setting efforts.
Lastly, we continue our 'Thank You for Subscribing' series by making the fifth and final volume of our Leadership Series for Successful Living program available to all subscribers... read on for details.
Use these free tools and others found in the leadership library, to learn, grow and produce great results over the coming year.
Let's get started...



Site News

Reminder: Free Tools Password
Join Us On Social
Update On New Mobile-Ready Design
Leadership Tools & Resources

Proven Leadership Laws


The 21 Irrefutable Laws of Leadership

Enhancement to Goal Setting for Success

Benefits of a Vision Board
More THANK YOU Gifts

Leadership Series for Successful Living
Download All Five Volumes

Ambition
Character
Hour of Opportunity
Diligence: Do It To A Finish
Now Available! Persistence: An Iron Will
Reader Feedback

Your Comments/Questions/Suggestions

Free Tools Password Reminder
Don't forget the password to the Free Tools Download Page.
The current password is... SUCCESS (all uppercase)
(Due to security concerns, we may change the password on occasion. We announce password changes in this newsletter.)
---
Join Us on Social
We invite you to follow us on your favorite social platform.


Facebook Twitter Google Plus Instagram
Pinterest YouTube
---
New Mobile-Ready Design
Update: Progress continues on the redesign of our website. We have completely updated all Book Reviews.

Our work continues to update and improve our free ebook, Goal Setting for Success. One of the additional tools we have incorporated is use of a Vision Board, which we discuss in more detail below.

We'll continue to update you on site improvements. To learn more about our new web design, check out how our site is evolving.




Proven Leadership Laws
When it comes to the topic of leadership development and training, the first name many leaders think about is John C. Maxwell.
Maxwell is highly respected in leadership circles ranging from international government agencies to the National Football League.
I was first introduced to Maxwell's work back in 1998 when his book, The 21 Irrefutable Laws of Leadership, was first published.
Quickly the book became a best-seller world-wide, and it continues to be a personal favorite, which is why we have just posted a book review of The 21 Irrefutable Laws of Leadership.
The laws are powerful but simple, supported by entertaining and memorable stories, and can be highly effective in your leadership development.
In addition to the book review, we encourage you to watch Maxwell in action in his Laws of Leadership Speech video.
In watching the speech you'll have a greater appreciation for Maxwell as a speaker. His style is highly entertaining and you'll enjoy how he weaves in his unique home-town humor as he teaches his audience.
You can find other resources on our site where we have highlighted Maxwell's work. For example, we've included his short video on the subject of Attitude. This is a key subject in his book, The Difference Maker, another excellent read.
Finally, we recommend you sign up for the Daily Minute with Maxwell. This is a free resource that provides a positive way for you to start each day, and you'll learn important leadership lessons in the process.



Enhancement to Goal Setting for Success
The topic of goal setting is a popular subject, particularly at the beginning of the year when people are making their New Year's resolutions.

Last month we discussed the updates being made to our Goal Setting for Success free ebook.

Progress continues in updating and improving each section of this valuable tool. Subscribers will be notified when the tool has been fully updated.

We recently posted a brand new article that can greatly enhance your goal setting efforts.

The article provides a step-by-step process and special resources for making your personal Vision Board.

As you read the article, you may be surprised to learn how many highly successful people tout the benefits of creating their vision board.

If you've already taken the time to complete our Life Balance - Success Wheel and our free Master Action Plan (M.A.P.), then virtually all the heavy lifting is done.

With your Success Wheel and M.A.P. completed, you'll gain added leverage on your goals by creating a vision board.

A vision board is a highly effective leadership tool that will help you to maintain your focus and motivation toward achieving your goals.

Plus, it will bring out the creative side in you - and it's fun!



As a valued subscriber you now have exclusive access to download all five volumes of The Leadership Series for Successful Living.

For immediate access use the password: thankyougifts at the following link:

ACCESS VOLUMES 1-5






We continue to receive your feedback and are grateful for all the words of encouragement and support. Here's some of the more recent comments we've received:
"Very easy to use, concise and to the point."
Silas Marques
Berrien Springs, Michigan
"Very easy to use, concise and to the point."
Silas Marques
Berrien Springs, Michigan
"Looks like good information. I like the bulleted items in the email so I can quickly scan for the information I need."
Gillian Royer
Indiana, VirginiaA
"Excellent, I have found great tools to help to further my career as Operations Manager."
Tim Knaup
St. Charles, Missouri
Let us know what you think. What do you want to see more of, less of? What are the tools you need that we are missing?
---
Have A Hobby or Special Interest?
Why Not Earn Income From It?
This is where our Leadership-Tools.com journey began.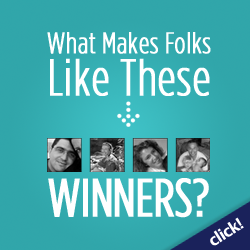 ---
Contact Information
For more information, free tools, quotes, articles, tips, book reviews and other high-quality resources, check out our entire web site at: Leadership-Tools.com
---



All reprints of our articles or blog entries must not be altered; must be printed in whole, and must place the following credit line with a working link back to our site:
"Information contained herein is used by permission only and is the property of Leadership-Tools.com
Copyright © and Trademark ™ 2003 - 2017, Leadership-Tools.com