Hello,


How to Conquer Debt and
Improve Your Financial Life
In this edition, you'll learn valuable tips to better organize your financial records, budget your cash flow and conquer debt.
Additionally, we're excited to share progress we've made in updating our website. We've made changes that we believe help to improve your overall visitor experience.
Let's dive in...



Site News

Reminder: Free Tools Password
Join Us On Social
Leadership Tools & Resources

Leading Your Financial Life

Conquer Debt, Build Wealth: Free Personal Finance Worksheets

Website Updates

Bread Crumbs
Fully Revised FREE TOOLS Pages
NOW AVAILABLE AT ANYTIME

Leadership Series for Successful Living
Download All Five Volumes

Ambition
Character
Hour of Opportunity
Diligence: Do It To A Finish
Persistence: An Iron Will
Reader Feedback

Your Comments/Questions/Suggestions

Free Tools Password Reminder
Don't forget the password to the Free Tools Download Page.
The current password is... SUCCESS (all uppercase)
(Due to security concerns, we may change the password on occasion. We announce password changes in this newsletter.)
---
Join Us on Social
We invite you to follow us on your favorite social platform.


Facebook Twitter Google Plus Instagram
Pinterest YouTube


Leading Your Financial Life: Conquer Debt, Build Wealth
Over the past several newsletters, we've talked a lot about the importance of setting personal and professional goals; identifying your key life categories, and creating a plan to achieve your goals and dreams.

If you're like most people, one of your primary life categories is; Financial.

Let's face it... if you're not being successful at managing your financial life, it makes it much more difficult to be effective in other important areas. For example, if one of your life goals is to travel the world, it's pretty hard to pay for plane tickets, lodging and tour guides if you lack the financial resources.

It's a fact, money is important - if not to you then to others. The more money have, the more you can contribute to charities that are important to you.

Additionally, the greater your financial resources, the more options and opportunities you'll have to follow your dreams.

Over the past few months we've completely updated an ebook I wrote several years ago, 10 Steps to Conquer Debt.

The ebook was originally published in 2006. The information provided is based on best practices that have been proven over decades. In addition, I've updated the tools that accompany the ebook.

Six Steps to Performance Appraisals

If you're not already doing this, NOW is the perfect time to start.




Personal Goal Setting in One Word
If you've been following our newsletter over the past few months, you know we've spent a lot of time on the subject of goal setting.

As a quick recap, the following tools are available for you to identify and complete goals in key life categories.

Step One: Complete the Life Balance - Success Wheel tool to identify and rate yourself in your most important life categories.

Step Two: Use the free Master Action Plan (M.A.P.) tool to break your goals down into actionable projects and tasks, which answer the questions of How Much, Of What, By When, and By Whom?

Step Three: As discussed in our last edition, create your Vision Board for added focus on your goals. Stay motivated by keeping your goals front and center.

NEW Step Four: Check out our latest review on the new book, Life Word.

Written by Jon Gordon, Jimmy Page and Dan Ritton, Life Word is a powerful little book that is well worth your time.

In Life Word, you'll discover how to identify the one word that will define your life in the coming year. Your life word will be your partner, guide and mentor as you work through each of your personal and professional goals.

The process is simple, yet highly effective.

The Life Word exercise is one more tool you can leverage to remain squarely focused on your most important goals and objectives.




AT YOUR REQUEST - DOWNLOAD ANYTIME
Originally, we planned to limit the amount of time this audio series would be freely available.
However, as we heard your feedback we decided to add the entire series, including the eBook, Workbook and Audio Book as a permanent offering in our FREE TOOLS LEADERSHIP LIBRARY. Enjoy!.




Here's a sample of the latest batch of reader comments we received after our last edition of the newsletter.

Unfortunately, we can't print every testimonial, but please know we read and appreciate each and every one.
"Your website has given me the incentive to continue on my journey to a non-profit organization, which has been my wish for years. It is now a dream which I believe can be. I am no longer afraid."
Vicki Kimbrough
Moreno Valley, California
"Today we live in a society that need good foundation leadership training. And you get that here."
David Fry
Valrico, Florida
"Excellent, good variety of information and resources to use, all written to a very high quality. The content is excellent to read about and use."
Kevin Myers
Durham, United Kingdom
"Excellent, I share your articles often with my team and the insights are helpful."
Satyajit Jindam
Maharashtra, India
Let us know what you think. What do you want to see in future editions?
---
Have A Hobby or Special Interest?
Why Not Earn Income From It?
This is where our Leadership-Tools.com journey began.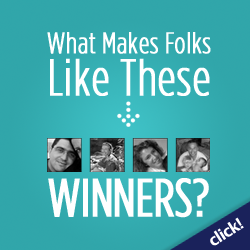 ---
Contact Information
For more information, free tools, quotes, articles, tips, book reviews and other high-quality resources, check out our entire web site at: Leadership-Tools.com
---



All reprints of our articles or blog entries must not be altered; must be printed in whole, and must place the following credit line with a working link back to our site:
"Information contained herein is used by permission only and is the property of Leadership-Tools.com
Copyright © and Trademark ™ 2003 - 2017, Leadership-Tools.com