Hello,


Prepare Annual Reviews for
Improved Performance
Once again it's that time of year when leaders are preparing to deliver annual reviews to their team members.
In this edition, we'll discuss how to ensure your annual review process provides substantive feedback, which supports team members and enhances their future performance.
Additionally, we'll share a review on the new book Life Word, which teaches leaders how to identify their purpose for the coming year in a single word.
Let's dive in...



Site News

Reminder: Free Tools Password
Join Us On Social
Leadership Tools & Resources

Prepare and Deliver Meaningful Annual Reviews

Goal Setting for Success in One Word
DOWNLOAD FREE FOR LIMITED TIME

Leadership Series for Successful Living
Download All Five Volumes

Ambition
Character
Hour of Opportunity
Diligence: Do It To A Finish
Persistence: An Iron Will
Reader Feedback

Your Comments/Questions/Suggestions

Free Tools Password Reminder
Don't forget the password to the Free Tools Download Page.
The current password is... SUCCESS (all uppercase)
(Due to security concerns, we may change the password on occasion. We announce password changes in this newsletter.)
---
Join Us on Social
We invite you to follow us on your favorite social platform.


Facebook Twitter Google Plus Instagram
Pinterest YouTube


Prepare and Deliver Meaningful Annual Reviews
The annual review process is a great opportunity for leaders to send a very positive message to their employees.
It's a time when leaders can effectively shine a light of praise and appreciation upon the employee; recognizing the significant contributions that were achieved over the past year.
The best leaders also come well prepared to offer helpful advice in areas where the employee can benefit from additional focus or development.
Unfortunately, too many managers dread the process of preparing and delivering annual reviews. They procrastinate until the very last minute, and even then they don't come prepared or make any real effort to leverage the engagement for the benefit of the employee or the organization.
When such limited interaction happens during an annual review, it's not just unfortunate - it should be considered nothing less than "Leadership Malpractice."
The primary reason so many annual reviews are poorly executed is because the conversation is only required once per year.
A lot happens over the course of a year. So, unless you have a simple process in place for capturing key achievements made throughout the year, you're bound to forget mentioning some key contributions.
When annual reviews only cover more recent activities, an employee may perceive you as, at best - unprepared, or at worst - uncaring.
In an effort to help leaders avoid this common pitfall, we've updated our Performance Appraisal tool.
Using our fully customized performance appraisal form, you can use the same form for your quarterly and annual performance discussions. This approach ensures that you hold valuable discussions with your employees more often and never lose track of an employee's most significant achievements.
Performance Appraisal Tool - Best Practice Tips:
Take time to establish clear and measurable goals, which both parties agree are achievable. Use our customized form to track your employee's progress throughout the year.
Review the list of behaviors/competencies listed on the form. Use only the ones that pertain to the job description. Be sure to include competencies that are measurable. These are easier to explain since the numbers are real. For areas that are more subjective in nature, be prepared to provide 2-3 solid examples to back up your rating.
Communicate to your employee that you are committed to their success. Demonstrate this by being prepared to offer suggestions, coaching and/or training opportunities to support your employee in addressing areas where improvement is needed.
At the end of your conversation, ask the employee if there is anything that he/she needs from you? Attempt to learn if there is anything you could be doing more of, less of, or differently that could better support the team.

Be open to any feedback. It's good for your people to know that you realize that everyone can improve in their performance. This can go a long way to gain trust and credibility as the leader.
Lastly, BE CONSISTENT. The worst thing you can do is to establish an expectation of having reviews more often, but not following through.
For a full review of how to conduct Performance Appraisals, read Six Steps to Performance Appraisals
By adopting this process of conducting quarterly performance reviews that supports the annual review, you will increase the level of communication and performance. Most importantly, you'll earn a greater level of respect from your team.
If you're not already doing this, NOW is the perfect time to start.




Personal Goal Setting in One Word
If you've been following our newsletter over the past few months, you know we've spent a lot of time on the subject of goal setting.

As a quick recap, the following tools are available for you to identify and complete goals in key life categories.

Step One: Complete the Life Balance - Success Wheel tool to identify and rate yourself in your most important life categories.

Step Two: Use the free Master Action Plan (M.A.P.) tool to break your goals down into actionable projects and tasks, which answer the questions of How Much, Of What, By When, and By Whom?

Step Three: As discussed in our last edition, create your Vision Board for added focus on your goals. Stay motivated by keeping your goals front and center.

NEW Step Four: Check out our latest review on the new book, Life Word.

Written by Jon Gordon, Jimmy Page and Dan Ritton, Life Word is a powerful little book that is well worth your time.

In Life Word, you'll discover how to identify the one word that will define your life in the coming year. Your life word will be your partner, guide and mentor as you work through each of your personal and professional goals.

The process is simple, yet highly effective.

The Life Word exercise is one more tool you can leverage to remain squarely focused on your most important goals and objectives.




DOWNLOAD FREE FOR LIMITED TIME
Access all five volumes of The Leadership Series for Successful Living.
For immediate access use the password: thankyougifts at the following link:
ACCESS VOLUMES 1-5

Read a small sample of recent feedback from our valued subscribers:
"Excellent, You guys rock and I'm proud of you and highly elated big time. Thank you so much and keep up the good work!"
Silas Marques
Brian Somwahla
"Basically leadership is required on every aspect of life. This is excellent material for one to enhance and develop leadership skills. Congratulations!"
Magdeline Kogei
Nairobi, Kenya
"Excellent, I look forward to reading all the valuable information offered on your site."
Harriet Tuey
Surrey, BC Canada
"There seems to be a lot of valuable information on this site. I like what I have seen so far!"
Jennifer Teter
Bloomington, Minnesota
Let us know what you think. What do you want to see in future editions?
---
Have A Hobby or Special Interest?
Why Not Earn Income From It?
This is where our Leadership-Tools.com journey began.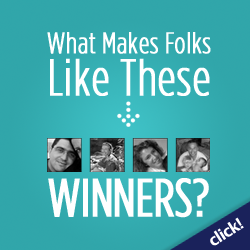 ---
Contact Information
For more information, free tools, quotes, articles, tips, book reviews and other high-quality resources, check out our entire web site at: Leadership-Tools.com
---



All reprints of our articles or blog entries must not be altered; must be printed in whole, and must place the following credit line with a working link back to our site:
"Information contained herein is used by permission only and is the property of Leadership-Tools.com
Copyright © and Trademark ™ 2003 - 2017, Leadership-Tools.com