Project Management Tool
Our project management tool provides leaders with an effective template for managing key projects for your business. 
By implementing a formal project management process, leaders can hold all parties accountable, ensuring incremental progress toward achieving key objectives for the organization.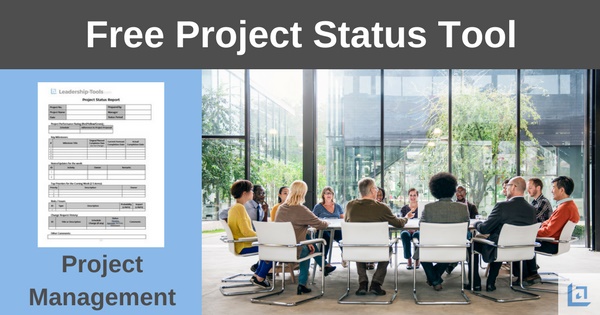 Download Free: Project Management Tool 
While the primary goals for each business is different, the way projects are managed should follow a similar approach. 
It's common for large organizations to have an entire department devoted to working with all areas of the company to lead and manage important projects, with each project following proven policies and procedures. 
Unfortunately, not all businesses have resources available that can be dedicated to sustaining a formal project management department. However, armed with this template, businesses of any size can follow proven project management practices that will serve to ensure progress in their most important areas of focus. 
"A successful project manager doesn't wait for the next project to be assigned, he actively identities the need and makes the suggestion to top executives."

Smart leaders quickly see the many benefits of following a professional approach to project management. Unfortunately, the skills associated with successful project management are not always intuitive, so it's helpful to make use of proven tools and resources to guide you along.
Successful leaders are people who consistently deliver quality results. They demonstrate the ability of leading incremental progress toward achieving key objectives for the organization and key stakeholders.
By using our free project status template, leaders have a proven tool for effectively managing, tracking, and reporting weekly results for all aspects of their most important projects. 

"Men acquire a particular quality by constantly acting a particular way. You become just by performing just actions, temperate by performing temperate actions, brave by performing brave actions."
- Aristotle

Benefits of Following Project Management Practices
As your business expands and becomes more competitive, you may find it necessary to manage an increasing number of special projects. 
There are many benefits that come from adopting a project management process, which include:
Projects require a strong business case to support the time and expense that will be invested. The business case should be sponsored by a top leader who is also responsible for ensuring that the project has been fully vetted. 
The project business case will include a full assessment of internal and budgetary resources that are required to support the delivery of the intended results for the organization. Cost containment is critical as it's very easy to go over budget if all aspects of the project are not detailed as part of the business case.
Project leaders will learn the importance of effectively gathering and documenting details pertinent to each project, including budgeting, employee support, data, and other resource allocation. Big projects will often require resources from multiple areas of the company, as well as support from third party vendors. Careful coordination of these resources and all members of the project team is a key responsibility of the project leader. 

Weekly tracking toward the achievement of key milestones ensures incremental progress toward the final goal of the project. During the weekly meetings, key details including: risk assessment, financial management, project timelines, and who is accountable for delivering each piece of project are discussed and reported. Based on informed decision-making, issues are escalated to upper management as necessary and/or addressed based on the consensus of the project team. 

Communication is critical to every successful project. Weekly progress meetings are great for bringing the larger project team together and keeping everyone fully informed. Smaller meetings to address specific issues will also be required throughout the course of the project. Outcomes from these smaller meetings will be sharing with the larger group during the weekly updates.
Project leaders will update the status of a project on a regular basis. A status of Green means that everything is going as planned.  Yellow status warns that there is an increased risk of the project falling behind schedule, and a Red status means that the project has either stalled or is in danger of running off the rails. This color system is a great tool for the project manager to call attention to major issues quickly and get the support from upper management to address any major issues that might arise. 
During each weekly meeting, key stakeholders are required keep all team members informed about their area of responsibility and provide timely updates so that everyone is clear about how their role fits within the larger scope of the project.
Too often managers simply fall into a project, with no real focus or plan for how they will get from point A to point B. In some cases, they may complete an important project, but not at the level of quality or professionalism that could be achieved if they were using a proven project management tool.

Leaders who are quick to adopt an effective project management approach can quickly stand from peers who might prefer to "wing it". Leaders that follow and support standard project management practices tend to become key people that are counted on to get things done - they do things once, they do it right, and they complete project on time and within budget.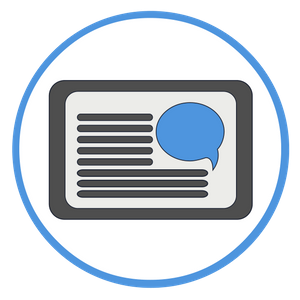 To download our free Project Management tool, simply subscribe to our free newsletter. You will immediately receive a password that grants access to our entire leadership tools library.
Your privacy is important to us. We never share or sell email addresses. 

More Leadership Tools