Share Your Leadership Experience
Your leadership experience is highly valuable.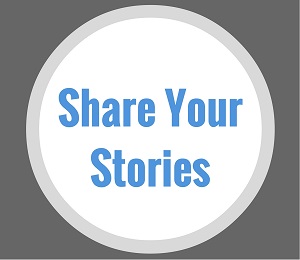 Regardless of the title you hold, or the position you strive to obtain, if you are reading our website you most likely have leadership tips and lessons that are worth sharing.

Sharing our collective ideas on leadership, team building, sales management, business planning and customer service will benefit everyone.
This page was established for two main reasons:
ONE: To provide a place, where visitors can share their BEST and WORST leadership experiences. This way everyone gets to benefit from reading what TO DO, as well as what NOT TO DO.
TWO: To provide a home base (a directory of sorts) where readers can come to find all the links where readers are invited to submit your views and leadership expertise on a wide variety of topics.
To be honest, at times I get tired of hearing myself talk (uh, write), so now I would like to invite YOU to share YOUR leadership experience, for the benefit of all our readers. Together we are better, so let's all "help and be helped".
Share Your Leadership Experience
Here is where you can share the lessons you've learned from the leaders that have inspired you throughout your life.
Feel free to throw in any helpful suggestions, tips, hints, tricks, tools of the trade, best practices, examples, samples and free advice to your fellow readers.
Did you know that tens of thousands of visitors view our website every single day?
Outstanding material - everyone needs to have access to this incredible life changing information. 
- Meg Sanders
This is YOUR time to shine! Think about all the tools and resources that you've received from Leadership-Tools.com. No doubt there is one tool, one suggestion, one valuable 'nugget' of information that you could share that we have missed. Won't you take a moment to share your best leadership tips and secrets for the benefit of our readers?
Being shy is no excuse! Heck, we can't even see your face (unless you'd be kind enough to send us your photo as part of your submission).
Yes, it's time to come out from the shadows, take your bow and be recognized. What do you have to offer your fellow leaders?
Yes, we REALLY want to know.