Leadership Theories, Tips & Best Practices:
Share Your Leadership Stories
Leadership theories are plentiful and can vary widely depending on the situation and the leader in charge.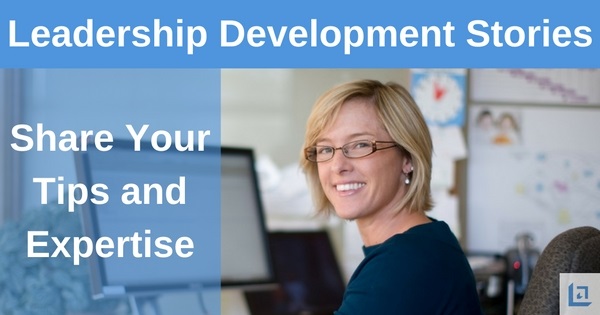 When you think about famous leaders in modern times, people like Rudy Giuliani, Colin Powell, John C. Maxwell, Bill Gates, Steve Jobs, Warren Buffett, Ronald Reagan, Margaret Thatcher and countless others come to mind.
On a personal level, you can also think of a leader(s) who have made a positive impact in your own life. Perhaps you already have a mentor who look to for advice.
Although each of the above leaders are considered great in their specific field or industry, it's safe to say that none of these leaders would necessarily approach a leadership situation in the exact same way. Their individual leadership theories are different, just as their personalities vary.
This page was created to encourage you to SHARE YOUR STORIES of leadership theories, best practices, tips and advice. Please help others benefits from your leadership experiences.
Leadership theories don't accomplish much of anything. Great leaders do!
Your leadership approach will also develop over time. Your leader style will continue to evolve as you gain more life experience and as you face additional leadership challenges. You will have great leadership successes over time, and some failures, from which you will learn from - and as a result, you have grown into a more knowledgeable and effective leader.
Insightful leadership lessons that you have learned the hard way, can be of tremendous value to others.
VIEW THE SUBMISSIONS OF OTHER READERS for an example of what we're looking for.
What Are Your Leadership Theories, Best Practices & Tips?
Submission Ideas
As a leader, you have no doubt learned important lessons from your personal and professional experiences:
Have your created an effective leadership tool or resource that would benefit others?
Do you have a unique best practice that others can replicate?

Based on various leadership theories that you have studied, is there a great idea that you are willing to share?

How do you lead your team and your business most effectively? How do you define your leadership approach?
What is the best leadership tip or key piece of leadership advice that you would share with other aspiring leaders?
As you can see, the ways in which you can share and help others are countless. 
People take their cue from the leader - not from what the leader says, but from what the leader does.
If you have gained any value whatsoever from the many leadership tools and resources provided on our website, we ask that you return the favor by sharing your most important thoughts and leadership experiences for the benefit of all our readers.
The combination of everyone's unique perspectives and best practices will help to make the Leadership-Tools.com community even stronger and more valuable to the masses.
Your Leadership Tips and Stories
Influencing others effectively is key to every leader's success. What advice can you offer? To submit your story, best practice or leadership development tip - complete the form below.
Read Other Leadership Tips & Best Practices
Click below to see leadership contributions from other visitors to this page...

While leadership theories are not all the same, there are certain traits of leadership that great leaders have in common. Leadership traits such as those defined by the U.S. Marine Corp, using the acronym (J.J. DID TIE BUCKLE):
As you study the broader leadership definition of each key trait, you soon realize how important it is for a leader to be self-motivated, self-reliant, and self-disciplined.

You cannot over estimate the positive impact of a leader's enthusiasm and optimism.
Not surprisingly, most people are attracted to leaders who are strongly principled and who stand firm to their convictions.
If you have gained any value from our website in the form of free tools, information and resources, then we encourage you to share your stories as a way of 'paying it forward'.
If you know anything about The law of attraction, you know that "like attracts like". When you help people, good things come back to you in the form of help from others. 
We look forward to hearing your tips and sharing your expertise with our readers.