Business Letter Samples

Smart leaders use business letter samples from other successful leaders and organization that are proven to be effective. Now you can access our free collection of Business Letter Templates.
This collection of business letters was created to assist business owners and leaders with effective letter writing templates to ensure effective and professional business correspondence on a wide array of subjects.
Good business owners understand the importance of getting things in writing so there is a paper trail of what's been agreed to between two parties. 
Additionally, leaders must know how to write effectively in order to affect change. Almost daily, leaders are required to use written communication for a wide variety of reasons. Due to potential legal issues, written documentation is critical to minimizing risk to the business. 
For example, due to how quickly a disgruntled employee can file a legal suit for things such as wrongful termination or a hostile work environment, every business leader must take steps to protect himself and the business.
Although written documentation takes time to complete, it's really in everyone's best interests to have documentation in place. In our example, the business benefits because it limits risk. Employees also benefit because they have a document that clearly explains what is expected of them to be successful in the organization.
"Whether written or face-to-face, you cannot overstate the importance of effective communication."
To assist leaders with providing clear communication we've created a compilation of effective business letter samples that you can use as templates for your business communication needs - use these templates leaders can easily address some common, and not so common, business situations.
Before we introduce you to the actual free sample business letter tool, let's review a few common tips that leaders should abide by each time they put their pen to paper to write an effective business letter.
Collection of Business Letter Samples
Ready to check out our free collection of Business Letter Templates? Okay, let's get started.
You can review our entire collection of templates by going through the individual page links below, or you can download a full compilation as a free ebook. For your quick and easy reference, all business letter samples have been compiled into a single pdf ebook.

Here is a list of the various types of business letter samples that you can use as templates in your communication efforts:
» Apology Letter - Use our free apology letter the next time you or a member of your staff makes an error that impacts a customer.
» Appreciation Letter - This letter of appreciation tells the recipient how much their efforts mean to you and the organization.
» Complaint Letter - Use this complaint letter template to feel more at ease with how to effectively make your point to a vendor or business partner.
» Collection Letter - Our sample demand letter can help you manage accounts receivables and increase cash flow by collecting money more quickly from your clients.
» Condolence Letter - This condolence letter template provides the right balance of emotional support while maintaining a professional standard.

» Cover Letter - Our free cover letter goes great with your resume when applying for a new job. This tool provides a basic template that works for most cover letter needs.
» Donation Request Letter - Use this letter template to ask for support when raising money for a great charitable cause.

» Employment Offer Letter - Next time you need to write a formal offer of employment, use this template to make your offer clear to the candidate.
» Introduction Letter - Our sample introduction letter is perfect for making a great first impression when reaching out to new or prospective business clients.
» Resignation Letter - This letter of resignation template provides you with a simple yet effective template for resigning from a position.
» Recommendation/Reference Letter - Use this business letter sample when making a recommendation or referring someone to another business professional.

» Termination Letter - Letting an employee go is one of the most difficult (and risky) actions a leader takes. Use this sample termination letter to effectively end the employment of a non-performing employee.
» Thank You Letter - Our thank you letter template provides leaders with a great way to let employees and business partners know how much you appreciate them.
» Welcome Letter - Our customer welcome letter template provides a formal kickoff to a new customer relationship that will hopefully last for many years into the future.
To get started, you can read each of the above links, or you can download the complete collection of Business Letter Samples as a free eBook by following the instructions below.

"Communication - the human connection - is the key to personal and career success."
- Paul J. Meyer
Business Letter Writing Tips
Next, let's review a few common tips that leaders should abide by each time they put their pen to paper to write an effective business letter.
Consider the following tips for effective business writing when using our free business letter templates. 
Get to the Point
A quality business letter is short and concise. All pertinent information is provided in a brief and clearly organized manner.
It's very important to consistently include a date on all correspondence. Make a note of the day you receive correspondence as well. This can prove highly valuable if you ever need to prove the timing of an event.
While you always want to ensure a civil tone and a professional manner, you also don't want to use any more space than necessary. Always be respectful of the recipient's time. Maintain a balanced approach in terms of being cordial and staying on topic.
Upfront State the Purpose
In today's high paced work environment, professionals more than ever are required to process a large volume of written material. Time management is a skill that leaders use regularly, and they are quick to "round file" a piece of correspondence if they cannot determine its purpose or benefit right away.
Don't make the mistake of thinking that every word of your letter will be read, unless it's short and to the point. For these reasons, it is necessary to state your purpose in the opening sentence of the letter. 
Keep it Professional



Although in some cases your intention may be to personally connect with the recipient of your letter, you still must maintain a professional tone. For legal reasons, and just to ensure you aren't blurring the lines of personal and professional, it's best to keep it professional.
Pay close attention to possible run-on sentences as these become tiresome to the reader very quickly. Readers can easily become lost to the meaning of your words if too many words are used in one sentence.
You don't want to annoy or create a perception of being uneducated or unprofessional by not adhering to the proper use of English and proper grammar.
Always Proofread Before Sending



Too often a new manager will create an important letter, sign and mail it without ever taking the time to proofread it for errors. Whenever possible, let some time pass after writing your letter. Then come back to the letter with a fresh eye to proofread. Odds are that you will be surprised at the number of errors you will be able to find.
Be patient. It takes some time to write a good business letter. However, it won't take you nearly as much time when you leverage our business letter samples.  
Create a Master File



Leaders are often required to write letters for the same types of situations throughout any given year. Smart leaders maintain a special file they can refer to or examples of good business letters. Our free business letter templates should go in this file as a quick and easy reference tool for future communications with customers and employees. 

As a leader the greatest investment you can make is in the personal and professional growth of yourself and your people. If you value personal growth and self-development, then consider supporting other team members in their leadership development journey.
There are many reasons people fail in business. Some common fatal errors include but are not limited to:
lack of education, knowledge or skill
lack of effort or work ethic
lack of passion or ambition
lack of get-to-it-tive-ness and stick-to-it-tive-ness
lack of grit, determination and persistence
lack of tact or diplomacy
lack of being able to say "No"
lack of a willingness to give back to the community it serves.
Effectively address each of the above issues as you complete this business planning course and your chances for long-term business success will be greatly improved.
Download Free Business Letter Templates | Free eBook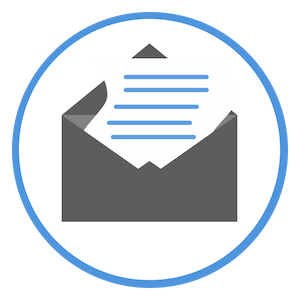 To download our free collection of Business Letter Samples and Templates, simply subscribe to our free newsletter. You will immediately receive a password that grants access to our entire leadership tools library.
Your privacy is important to us. We never share or sell email addresses. 

More Leadership Tools