Introduction Letter Sample
TEMPLATE




Introduction Letter
Our free introduction letter sample template provides a great tool for getting your foot in the door to begin building a new business relationship with a prospective client. There's no option to buy back the first impression you give, so it's important to prepare all communications to increase your chance of success.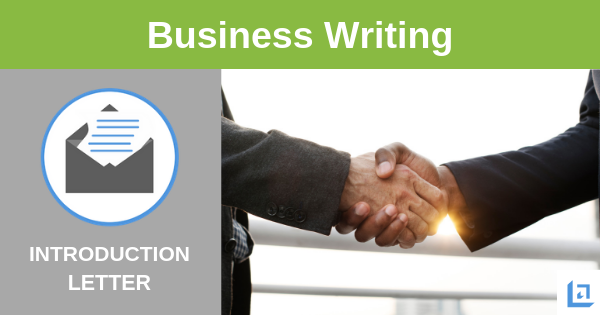 Download Free: Business Writing Templates/eBook
Very often it can be difficult to get an appointment with the decision maker. You may need to work through the leader's secretary to land that first meeting. A good letter of introduction can be helpful in getting past the "gatekeeper".
Your introduction letter should be brief, yet friendly and personalized to the specific person you wish to contact. To attract a prospective client let them know right away that you understand the challenge they have and how you can be the solution to that problem.
Whether you are seeking to create some sort of business partnership or you wish to sell a product or service to the client, always be highly respectful of the recipient's time. Do not "pester" or "badger" a prospective client. This will only annoy the person and greatly decrease your chance for success.
Instead, be persistent in a professional way. Send follow up messages or phone calls every few weeks, not every other day. Timing is everything and changing vendors at this time may not be on their priority list right now. However, when they do have a need, you want them to think of your first. Through regular follow up, you can successfully position yourself to be top of mind. 
Since you are introducing yourself and your organization, begin by letting the recipient know how you were able to identify them as a prospective client. 
"A simple introduction may lead to valuable business relationship that lasts for decades."
Let the recipient know that you've done your homework and that based on your initial research, you would like to explain why you believe it would be in their best interest to meet with you.
Make it easy for the recipient to say yes to your request to meet with them. Make it clear that you have a product or service that is highly competitive in both quality and pricing, and be prepared to prove it. 
Provide information in your letter that is useful and that makes the customer feel well respected and highly valued. Our introduction letter sample template will assist you in achieving this goal.
"Never forget that you only have one opportunity to make a first impression - with investors, with customers, with PR, and with marketing."
- Natalie Massenet

Key Introduction Letter Tips
When using our introduction letter template to introduce your product or service, it's important to be perceived as someone who is experienced, with a proven track record. The following tips and our free template will assist you in striking the proper balance in providing enough facts to gain credibility, yet being brief and succinct in your messaging:
Remember, most prospective customers receive product solicitations almost daily. Yours needs to quickly get their attention, and be done in a way that evokes emotion from the reader.
In other words, appeal to their senses. Help them to visualize using your product or service and receiving the utmost satisfaction from doing so. If illustrations are appropriate, use them for maximum effect.
Get started today and take advantage of our free introduction letter template. 

Introduction Letter Sample Template
Shown below is an image of our free introduction letter sample. Use this free template to make a professional and powerful first impression that makes your prospective client take notice and want to learn more about how you can help solve a problem and add value to their business.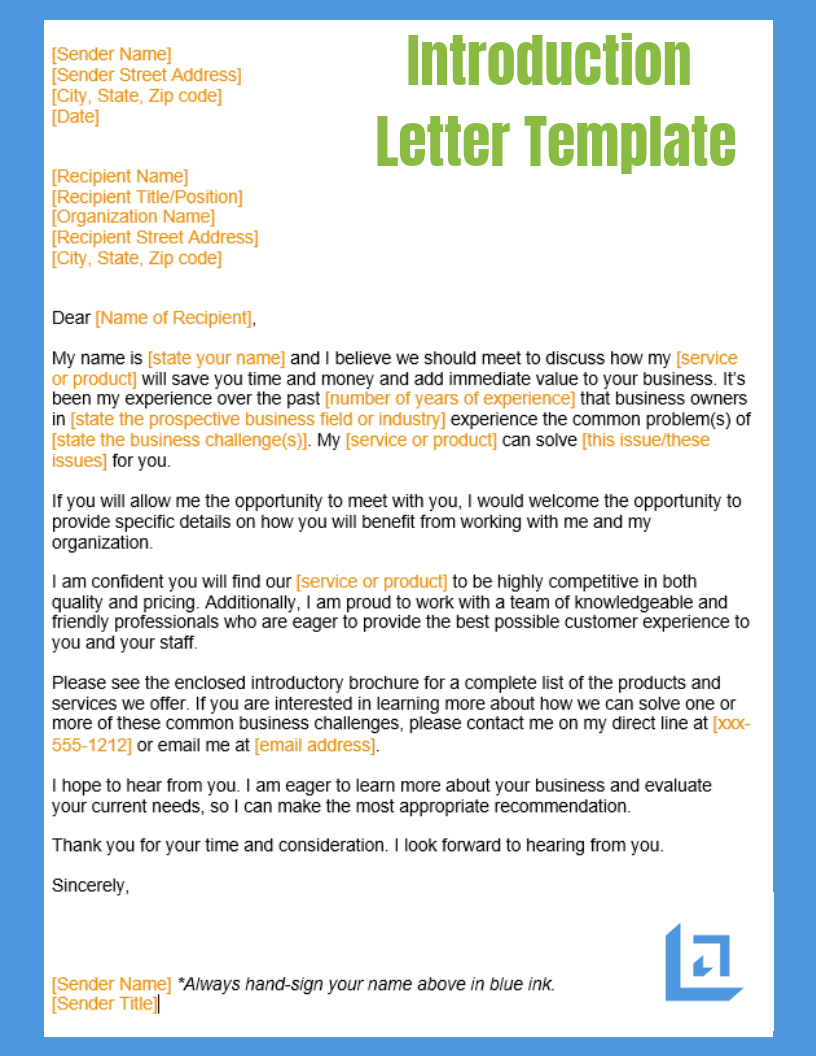 Download Business Writing Templates eBook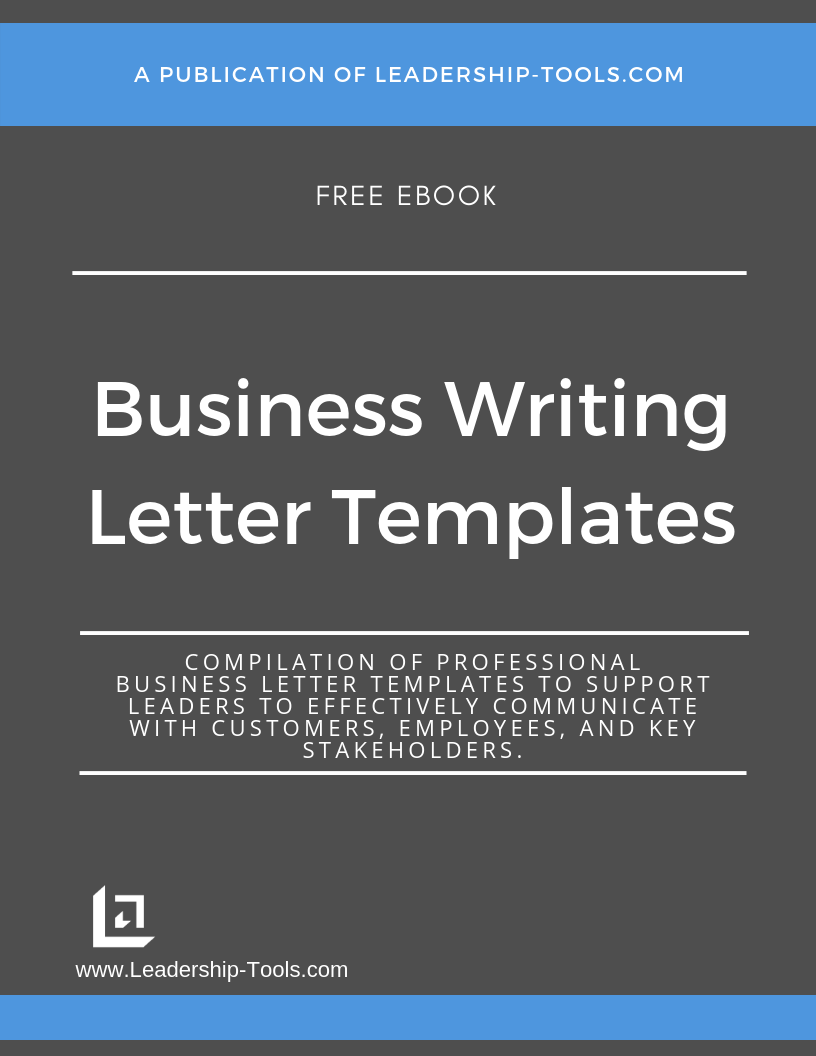 To download our free Business Writing Templates/eBook, complete with the above free introduction letter sample, plus templates for many other topics, simply subscribe to our free newsletter. You will immediately receive a password that grants access to our entire leadership tools library.
Your privacy is important to us. We never share or sell email addresses. 

More Business Letter Templates