Welcome Letter Template
TEMPLATE




Customer Welcome Letter
Our customer welcome letter template provides you with a quick and effective tool for officially welcoming a new client or business partner. The letter provides a formal kickoff to what will hopefully be a mutually beneficial relationship for many years into the future.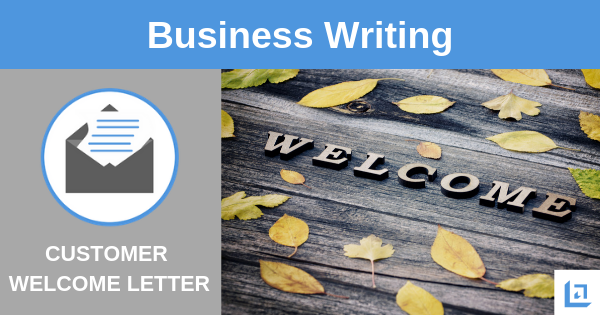 Download Free: Business Writing Templates/eBook
Having recently gained the commitment of their business, it is your responsibility to formally welcome your new customer. This letter tends to be treated by most business owners as a formality, but since you need to send the letter make sure it conveys key messages that will confirm to the recipient they made the right choice. 
Just like properly setting the table makes for a more enjoyable meal with family and friends, your welcome letter will set the tone for future communications. 
Your letter should support and once again confirm what's been agreed to verbally and/or contractually. This will serve to reassure your new client that you have every intention of meeting or exceeding their expectations for timely response and quality service. 
There are several key advantages of sending every new customer a personalized welcome letter.
"Every contact we have with a customer influences whether or not they'll come back. We have to be great every time or we'll lose them."
- Kevin Stirtz
Customer Welcome Letter advantages include:

Making it official! You're now doing business together and you are sharing your excitement to be working with the new client.
You are providing reassurance to your new customer that they are in capable hands and that you will not disappoint them.
Provides clarity on how to contact you whenever the customer needs assistance.
Using our Customer Welcome Letter template, the work is mostly done. Use this free tool to welcome every new client and begin the process of building a strong business relationship. 
"Always keep in mind the old retail adage: Customers remember the service a lot longer than they remember the price."
- Lauren Freedman

Customer Welcome Letter Tips
As you create your customer welcome letter, take time to make sure your letter strikes just the right balance of excitement and professionalism.
Your letter should be warm, friendly and shares your enthusiasm about this new relationship, while at the same time making the recipient confident, they will be working with an experienced professional who will deliver on your promises. The customer should read your letter believing they made a great business decision in choosing to work with you and your company.
Following these important tips when writing a customer welcome letter:
Start your letter with an appropriate greeting. For example, if you know the customer well and they are accustomed to you calling them by their first name, then do so in the letter. Otherwise, your letter may come off too formal, or worse yet, the customer will think they are just getting a simple form letter. On the other hand, if you are not currently on a first name basis, then continue to use a surname to show your respect.
Express your gratitude for gaining the business. Make your new customer understand that you value the opportunity they are giving you and that you are committed to exceed their expectations and will continue to earn their business every day. 
Restate important details on how you will most effectively work together.  Include contact and resource information so the client knows precisely who to call for whatever their question or issue might be. 
Express your optimism for a long-lasting relationship. Assure the client that you and your team are eager to prove the customer made the right choice and they you are committed to helping the customer by adding as much value to the relationship as possible.
Closing comments stating your personal commitment. Say "Thank you again for choosing to work with me/us" and add something like "You've made the right choice in working with me and my company. You have my personal promise that I will do everything I can to make certain we never let you down."
Write the customer welcome letter that you'd want to receive after agreeing to use a new product or service. Ask yourself as you write each line, how would this sentence make me feel. If the line feels good, keep it. If not, rewrite it until it strikes just the right cord.
Use our free customer welcome letter template and the above tips to help land the perfect message to your new customer. 

Welcome Letter Template
Shown below is an image of our free welcome letter template. Use this free tool to warmly welcome your new customer or business partner. Your welcome letter will officially kick start the new relationship and get everyone off on the right foot. Hopefully this will be a mutually beneficial relationship for many years into the future.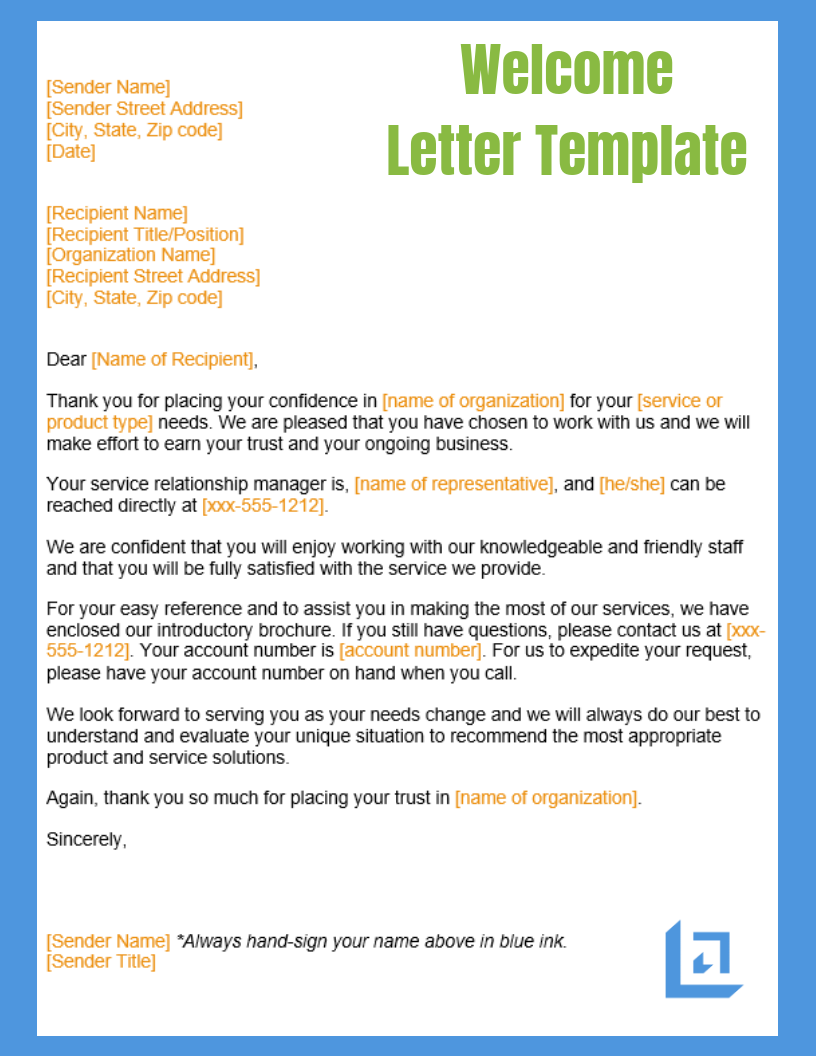 Download Business Writing Templates eBook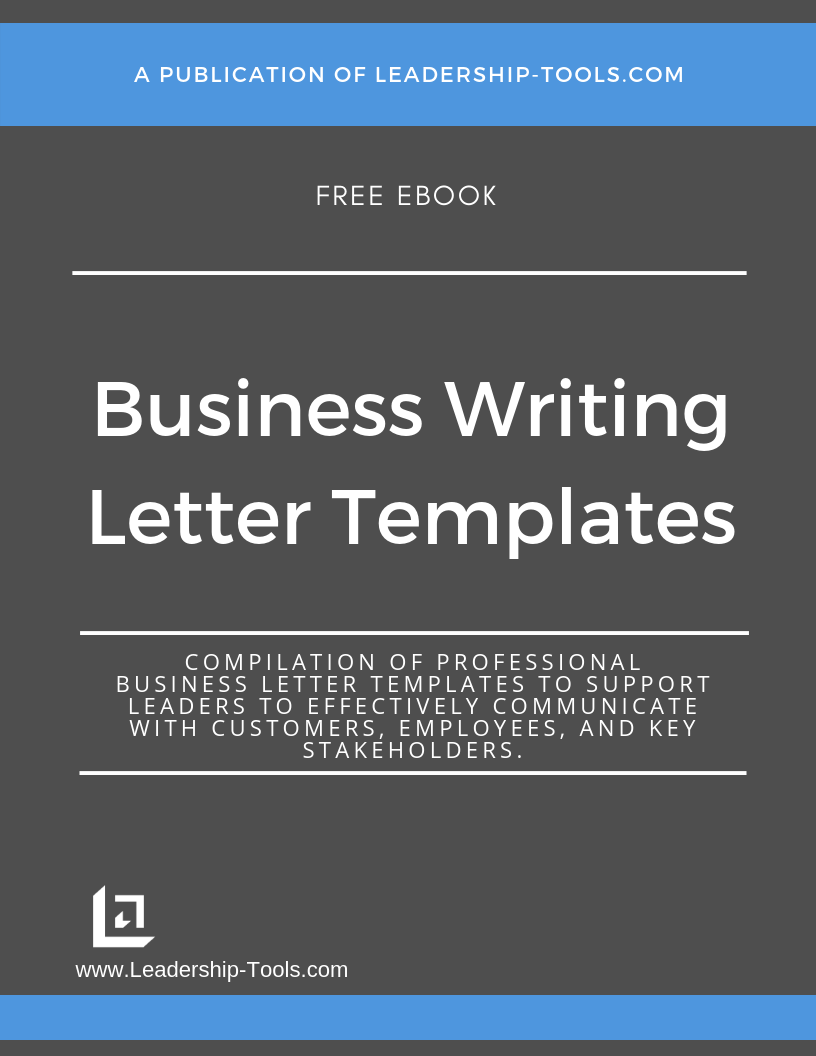 To download our free Business Writing Templates/eBook, complete with the above free customer welcome letter template, plus templates for many other topics, simply subscribe to our free newsletter. You will immediately receive a password that grants access to our entire leadership tools library.
Your privacy is important to us. We never share or sell email addresses. 

More Business Letter Templates