Leadership Tools For Aspiring Leaders
Welcome! Our leadership tools and resources will assist you in becoming a more effective leader.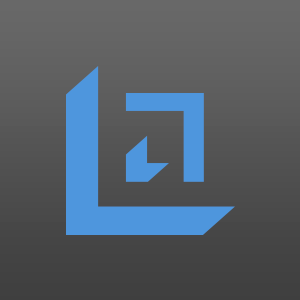 Leadership development tools and resource materials are essential to the aspiring leader.Our job is to make your job as a respected leader easier. Check out our free tools.
Successful business leaders aren't interested in warm and fuzzy, abstract 'theories' about leadership and management.
Effective leadership training tools that help to improve communication, motivation and bottom-line results are what makes a real and positive impact in the workplace.
We are devoted to researching, creating and delivering high quality leadership training and development tools in five strategic categories:
Business Planning
Leadership Development
Sales Management
Customer Service
Team Building
At Leadership-Tools.com we are committed to providing high quality, ready-to-use tools and resources that focus on positively influencing you and your team - for maximum results.
A leader's ability to positively influence people to take actions required to realize a goal or objective, is critical to the success of your team and business.
To be clear, 'influencing' is not about hammering an employee over the head to complete a specific task. What we are talking about is constructively influencing, which is only achieved by utilizing proven and effective leadership training tools and resources.
Great leaders know how to use motivational tools to influence their team to "want" to do what is necessary to ensure a positive outcome.
Our Mission:
To provide readers with high-value free leadership tools. There is simply no reason why a small business owner or manager should pay hundreds of dollars for effective management tools and resources. Take a moment to browse our site. We believe you'll be pleasantly surprised.  
Richard Gorham
We are committed to providing a variety of leadership development tools that create added-value for you and your team.
Examples of our free executive tools include: leadership lesson plans, motivational quotes, leadership articles, customer surveys, checklists, sales meeting agendas, team building activities, sales management workshops, coaching forms, 3rd party resources, and more.
Enhance Your Leadership Skills
Whenever we identify a new management tool that provides a great solution to a common problem, we'll add it to the website and notify you via our daily Blog and/or The Leadership Tools Newsletter.
Leaders know the importance of continuing an on-going journey of leadership skills development.
The best leaders are constantly seeking to grow in their leadership knowledge and improve their skill-set. Executive leadership coaching is beneficial at all levels of management. Leaders who do not continue to actively utilize new leadership tools and resources, soon find themselves trailing behind their competitors.
Don't get left behind. See what Leadership-Tools.com has to offer and add these valuable, results-focused leadership development and assessment tools to your growing leadership library.