Leadership Tools Blog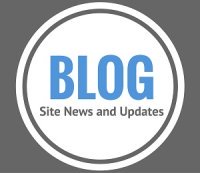 Our Leadership Tools Blog is updated regularly with you in mind. 
See updates and news in real time. Simply add our feed to your homepage.
Listen to this short audio message for a brief explanation...
Go directly to recent blog updates
Our Blog is devoted to providing high quality leadership tools and information for the benefit of our valued readers.  The information provided on the Leadership-Tools.com website and blog is focused on five strategic categories including: Business Planning, Leadership Development, Sales Management, Customer Service and Team Building.

Strong leaders are always on the lookout for new and improved leadership tools and resources that add value.  If those tools are also cost effective and easy to implement, then that's even better.
At Leadership-Tools.com we are committed to providing high quality, "Ready-to-Use" tools and resources that focus on positively influencing you and your team - for maximum results.
Our Blog is the place where you'll be the first to hear about newly offered tools and resources for your leadership development - as well as other news, activities and information on all subjects related to leadership.
"We should continuously strive to be informed.
Only then have we earned the privilege of being opinionated."
To subscribe to the Blog (e-mail address is not required), RIGHT-click on the orange RSS button (scroll below to the right) and then copy-and-paste the URL of the "RSS feed" into your blog reader.
Of course you can also simply click on the My Yahoo! button, or whatever RSS reader you use as your homepage. 
If you are not sure how RSS and subscribing works, please read What's an RSS Feed?  Learning how to leverage RSS will quickly open up a world of new options to you for how you receive your important news and information.
Consider becoming an important part of the Leadership Tools Blog! Tell your favorite story by clicking here!  If published, your story becomes part of this blog for others to read!  
Share your stories and help others in the process.
Leadership Tools Blog: Recent News & Updates
Sep 23, 2016
Self Improvement and Leadership Programs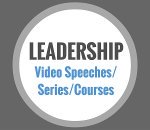 Discover free self improvement and leadership programs for personal and professional growth. View the best interviews, speeches, presentations and courses to improve your leadership skills.
Leadership Tools Home
› Blog