Business Financial Analysis Tools and Resources
Your business financial analysis training begins now. The journey into the world of small business finance can be very exciting and empowering if you have the right knowledge, tools and resources - so you've definitely come to the right please, so let's get started.
As football legendary coach Vince Lombardi once said, "The will to win is worthless if you do not have the will to prepare." The same is true in the business arena. Leaders who do not know how to analyze the financial status of their business are at great risk of losing the business. Running a business without being able to read financial statements properly amounts to leadership malpractice.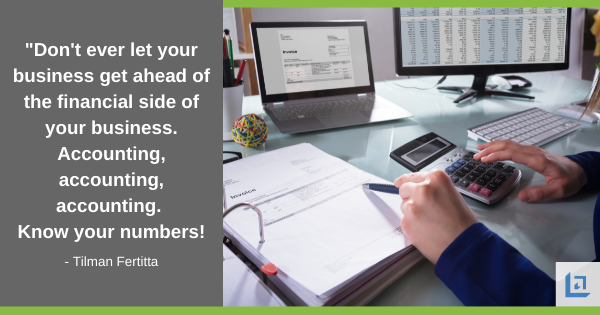 So, take the time to arm yourself with the knowledge and skills required to effectively complete ongoing business financial analysis.
Understanding how to read and analyze financial statements is very important to you and to your business. If you monitor your business financials on a regular basis and compare your business results to industry financial ratios, you'll gain powerful insight into how effectively you are managing your business. Furthermore, you'll be able to identify areas of the business that need extra attention.
If you are in need of funding lenders will require you to submit financial statements and will expect you to have a strong command of the the numbers. They will evaluate your financial statements to determine whether or not to approve your loan request. 
When the lender perceives a potential problem or seeks a clarification, she will look to you for the answer to her questions. There may be a perfectly legitimate and proper reason for any one ratio to appear "off" compared to industry averages. Lenders understand, this is the nature of running a business. Lenders expect you to know the entire story behind the numbers for your business. If you don't know your numbers, they will consider the business to be poorly managed and at a higher risk for repayment. 
"I believe that through knowledge and discipline, financial peace is possible for all of us." 
– Dave Ramsey

When you are adept at business financial analysis and can speak to a creditor in their language, you will project confidence and authority. Creditors respect a business leader who is well educated in the area of financial management.  
Regardless of your current level of financial education, you are about to be introduced to tools and resources that will aid you in your development.
Business Financial Analysis Training Resources
The easiest way to begin developing your skills for financial analysis is by taking a free course so that you can understand the basics. Here are a few options for you to consider.
Okay, now that you have a basic understanding of why business financial analysis is so important, we encourage you to invest additional time, and a little bit of money to build a strong foundation and grow your skill-set. 
Accounting & Financial Statement Analysis: Complete Training - Accounting is a critical skill for business leaders. It helps you understand whether a business is profitable. It helps you identify areas where you can save money and increase profitability. it helps you see trends so you can quickly capitalize on good trends and minimize losses from bad trends.  
Additional resources may be offered by local community business groups, SCORE, Small Business Association (SBA), or community colleges. Go online and search to see what is available in your area. 
"Financial literacy is just as important in life as the other basics."
- John W. Roberts, Jr.
Business Financial Analysis Tools and Resources
When conducting financial analysis, you need to know how to read three primary financial reports, which include the Balance Sheet, Income Statement and Cash Flow Statement.
The following links go directly to a relative tutorial page. Once you have completed a review of each page, you will have a much better understanding of the purpose of each report and how you can effectively utilize financial statements to better run your business. Additionally, we've provided a free template for each report that you can use for your business if you do not currently have financial reporting in place. 
Review the following to resource pages and free template tools:
Financial statement and ratio analysis skills are invaluable for every small business owner or team leader. Utilize this knowledge, tools and resources provided to make better business decisions. With your new business financial analysis skills, you will minimize risk and maximize the profitability of your business.

As we conclude our discussion on the importance of reading and analyzing financial statements, you now have several new financial tools and resources to help you work on becoming the true expert of your business.
More Business Management Articles