Competitive Analysis Template
PART II




Competitive Analysis
Here we provide a competitive analysis template, which is the next section of the Company Description. The purpose of the Competitive Analysis is to know your competition better than they know themselves. Understand their strengths so you can emulate them; understand their weaknesses so you can take advantage of them.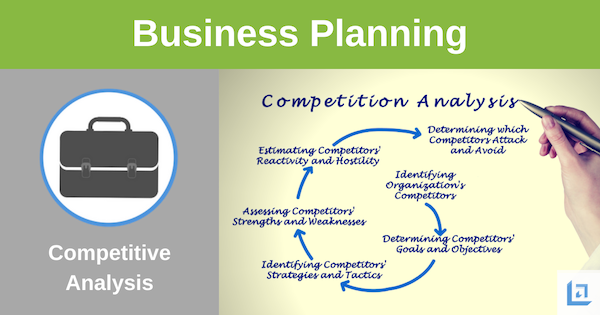 Download Free: Business Planning Course/eBook
Your Competitive Analysis should clearly identify your competition by name, which specific information detailing its product line or service. In addition, the information should be broken out by market segment; assessing strengths and weaknesses and clearly identifying any potential barriers of entering the market.
Research and present market share data for each of your competitors. Project the time and costs that will be necessary in order for your company to get a foothold into the market.
Don't limit your competitive analysis to only the top competitors in the market. Expand your assessment to include the minor players as well. You might be surprised to learn how smaller players approached entry into the market and it may provide clues for what you should or should do. 
Additionally, one of those small fish may be on the leading edge of introducing something brand new to the market that will allow them to have a competitive advantage in the very near future. The bottom line is the more research you do about your competition, the more knowledge you'll have and this will allow you be better prepared to bring your product or service to market.
"It's called running a business because if you stand still your competitors will be running over you."

As you research competitors, pay attention to the strategies they use in the marketing of their products or service. Learn how they are driving business into their place of business or attracting new customers to their website. Become an investigator seeking to uncover their "secret sauce". The more you know, the better prepared you'll be to leverage that knowledge for a winning approach into the marketplace. 
The final piece for our competitive analysis template is to include an overview. Provide the reader with a summary of the marketplace and your projections for how your business will successfully compete and win.
Competitive Analysis Template - Strengths and Weaknesses
Listing the strengths of your competitors allows you to assess what they are doing well so you can develop those strengths into your own service delivery systems.
As you complete your competitive analysis template, consider the following competitive strengths:
Quality customer service - on-time delivery, warm and friendly employees, etc.
Large market share - with solid annual growth, which indicates leadership in the industry
Name recognition - well established traditions, earning trust and loyalty of customers
Solid financial results over an extended period of time
Established community involvement, network of resources locally and within the industry
Employee retention and loyalty due to strong and effective management

Weaknesses of the competition are also of great importance, because you have the opportunity to capitalize on those weaknesses and gain an advantage over your competition.
As you assess your competition you may realize that you have some important challenges to overcome. Do not allow those challenges to stop you from realizing your dream. Instead, expect barriers to come up; welcome obstacles and go about the business of addressing each one directly. Always remember that the process of overcoming adversity is what makes you (and your business) better.
Potential barriers may include funding, personnel, technology, market resistance or your own learning curve. Each one of these challenges can be overcome if you have the commitment and discipline to keep pressing forward and making incremental progress over time. 
Addressing strengths and weaknesses is an important section of the competitive analysis template. Take your time to complete this section to the best of your ability. The insights you gain will be well worth the extra effort. 
"You need a plan to build a house. To build a life (or a business), it is even more important to have a plan or goal."
- Zig Ziglar

Success Lesson #6
Inviting Success In
Too often people possess a natural shyness that gets in the way of them proactively reaching out to meet others. This feeling can be overcome, and must be; if one is going to become a successful business person.
People that are shy can also be overly sensitive and can get their feelings hurt easily. Again, this is a weakness that must be overcome before it causes irreparable damage to your personal life and career.
Those who possess healthy self-esteem are typically not victims of shyness and not overly sensitive. To be a complete person who enjoys all the fruits of the world, one must be conscious of his own self-worth and dignity.
"I'm a busy guy but I set aside quiet time every morning and every evening to keep my equilibrium centered on my own path. I don't like being swayed by anything that might be negative or damaging."
- Donald Trump
In order to overcome shyness and sensitivity, you must place yourself squarely in the mix of people. While uncomfortable at first, over time you'll become less anxious and more comfortable with your less sheltered surroundings.
Yes, this will require willpower and an unbending determination to conquer a major barrier to your success. The late Archbishop Whately, who suffered from natural shyness and sensitivity, could not bare the thought of others thinking poorly of him. In order for him to overcome this crippling handicap, he made up his mind that he would not allow himself to be concerned with what others thought of him. With some practice, he quickly overcame his fears... and so can you.
Great business leaders regularly have to step out of their comfort zone. But they've learned to do so willingly and proactively because they know that doing so is in their best interests. They make the decision to tackle the challenge in front of them because they understand it will help them to learn and grow as a leader.  
Download Business Planning Course eBook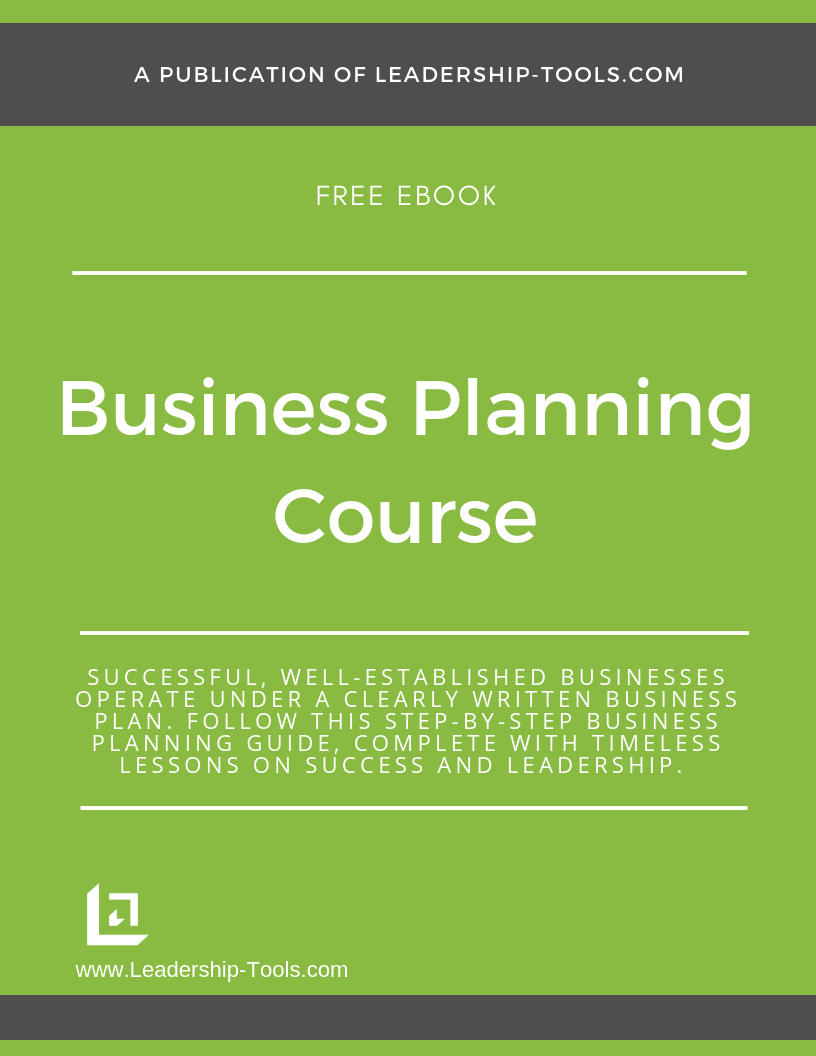 To download our free Business Planning Course/eBook, complete with details on the competitive analysis template and step-by-step instructions for planning the future of your business, simply subscribe to our free newsletter. You will immediately receive a password that grants access to our entire leadership tools library.
Your privacy is important to us. We never share or sell email addresses. 

Next Business Planning Course Sections