Top Quotes On Attitude
Attitude quotes can assist a leader in setting the tone for the entire team.
It's been said often that your attitude determines your altitude. It's true that how you view the world;, your company, and your place in it - goes a long way toward the design of your future.
Walk into any small store and within just a few seconds of observation you can tell what the general attitude of the employees are. Make no mistake, this attitude is created, or at the very least sanctioned, by management.

"I am impressed by your site. It has provided me with a lot of information in a summary form that it would have taken years for me to collect on my own. Thank you."
- Mahyoro

There are many things in life that we cannot control. These things include a tragic accident, a violent offense, a deadly disease, the economy and the weather. However, no matter what your circumstance, you can control your attitude.
Sometimes we just need a gentle reminder to maintain a positive attitude. These reminders can come in the form of attitude quotations or sayings on attitude.
Encourage your team members to feed their soul with positive sayings, daily quotations, inspirational books, movies or podcasts.  Otherwise, the information taken in will be by the design of others (TV, Radio or other media) rather than by what they purposely choose to digest.
So, if our future is largely dependent on the quality of our attitude, doesn't it make sense to remind ourselves often about the benefits of maintaining a positive mental attitude?
Read the following quotes on attitude to get yourself on a more positive path to success.
Quotations On Attitude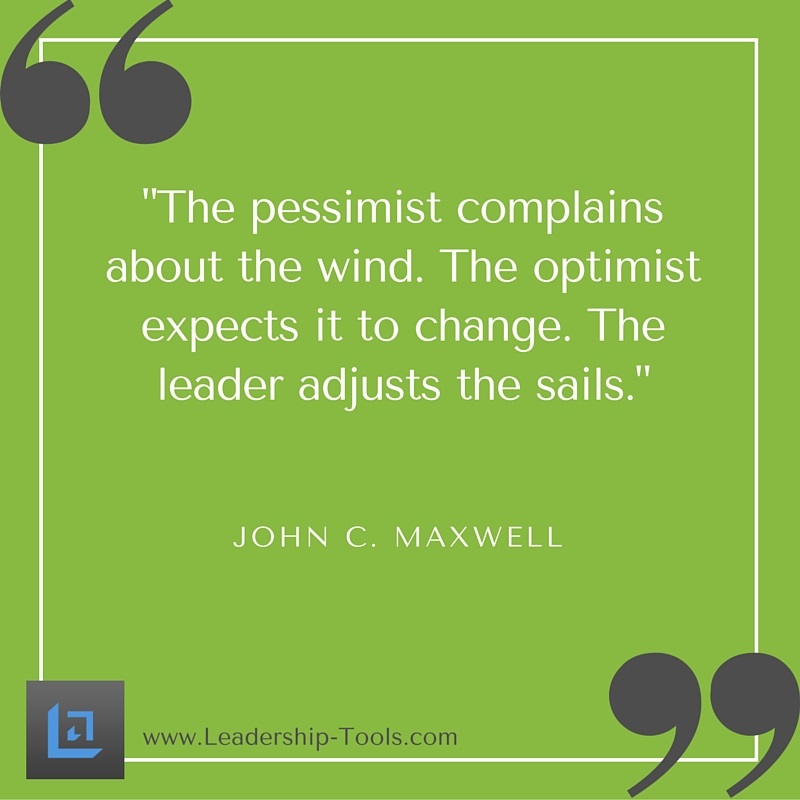 "I can alter my life by altering the attitude of my mind."
- Unknown
"I seldom think about my limitations, and they never make me sad. Perhaps there is just a touch of yearning at times; but it is vague, like a breeze among flowers."
- Helen Keller
"I take nothing for granted. I now have only good days, or great days."
- Unknown
"Whatever is expressed is impressed. Whatever you say to yourself, with emotion, generates thoughts, ideas and behaviors consistent with those words."
- Brian Tracy
"When you choose to be pleasant and positive in the way you treat others, you have also chosen, in most cases, how you are going to be treated by others."
-Zig Ziglar
"Be not afraid of life. Believe that life is worth living and your belief will help create the fact."
- William James
"I've never been poor, only broke. Being poor is a frame of mind. Being broke is only a temporary situation."
- Mike Todd
"The greatest revolution of our generation is the discovery that human beings, by changing the inner attitudes of their minds, can change the outer aspects of their lives."
- William James
"The last of the human freedoms is to choose one's attitude in any given set of circumstances."
- Victor E. Frankl
"People are just about as happy as they make up their minds to be."
- Abraham Lincoln

Conversely, a negative attitude can cause irreparable harm. Over time, a negative attitude can impact your health and decrease your chances for future success.
No one wants to be around a negative person. People with a bad attitude infect an otherwise positive team environment.
We have all been on a team where there is one team member who always looks at the glass as half empty. He or she is always playing the victim and is the first to complain about why something 'isn't fair'.
Never allow yourself to be perceived at that person - it will not serve you well in your career or life in general.
Instead, feed your heart and mind daily with inspiring quotes that energize you keep you in a healthy state. Use attitude quotations to maintain a positive mind-set. Rest assured, people will take notice.
Most importantly, management will take note of your unique ability to lead others in setting a postive work environment, no matter what the challenge or obstacle.
Over time you will reap the rewards that come from having a 'can do' attitude. Take a look a these additional links on attitude quotes and other inspiring quotations. Plus, visit our quotation boards on Pinterest.
More Leadership Tools