Startup Business Plan Goals
PART VII




Goals and Strategy
Every successful startup business plan will clearly articulate the key goals and strategy for success. This isn't a "should do", it's a "must do", as potential lenders or investor's reading your plan will expect you to have a well planned approach to achieve each key milestone within your plan.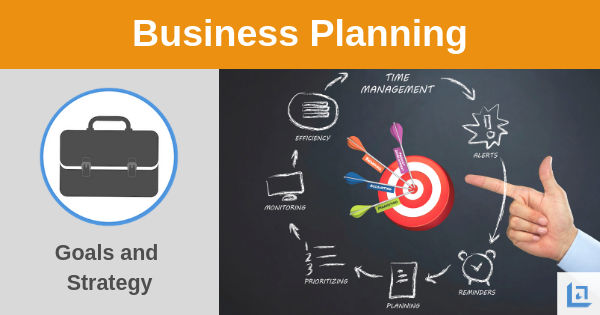 Download Free: Business Planning Course/eBook
Good leaders know and respect the value of time. They seize and leverage every moment of the limited time they have because they understand that doing so is critical to achieving the goals and objectives of the business in a timely manner. So, use this time for planning the most comprehensive and effective strategy possible for the long-term success of your business.
When setting your startup business plan goals, it's helpful to break each goal down into smaller chunks, or milestones. Each milestone represents a key objective that your business will strive to achieve, by start and completion dates, and by budget. Milestones can easily be illustrated in a table or chart for easier reference.
Lenders and investors reading your startup business plan will be highly interested in goals for sales and growth forecasts. This information should also be shown in chart or table format, preferably by months, quarters and years, to illustrate the anticipated growth of sales and the related cost of sales.
Additionally, you'll want to include a Break-Even analysis, which we define clearly in our Business Planning course. Essentially, the Break-Even analysis illustrates how close your business is to achieving a break-even status. The break-even point is when your expenses are covered by the amount of your sales and the business is positioned to start being profitable.
"In reality strategy is actually very straightforward. You pick a general direction and implement like hell."
- Jack Welch
As you work to fine-tune your business goals, keep in mind there are three basic ways to increase the profits of your business: 
Increase sales
Raise prices
Lower costs 
Each approach has an obvious upside and a potential downside. For example, if you generate more sales, you may need additional staff; if you raise prices, you may no longer be competitive; lowering the fixed costs may impact quality. 
Each scenario is important to consider as you finalize your overall strategy for achieving your startup business plan goals.
Startup Business Plan Goals and Strategy
In most business plans the goals section will focus primarily on sales targets and growth figures. However, goals can also help to demonstrate insight into what should be avoided, eliminated or reduced in order to maximize efficiency and profitability.  To help develop goals that cover all the bases, consider using the ACES approach to goals setting:
A

chieve: What do you want to attain in the future? I.e., increase sales, market share, brand awareness, etc.

C

onserve: What do you want to retain? I.e., positive reputation, high service scores, customer and employee retention, etc.

E

liminate: What do you want to get rid of or reduce? I.e., overhead, old inventory, long-term debt, etc. 

S

teer clear: What do you want to avoid? I.e., losing competitive advantage, becoming obsolete in the industry, fines or fees, etc. 
Once your goals are clearly defined, you should summarize your strategy for implementation. If your business is new, prioritize the steps you must take to open your doors for business. 
Describe your objectives and how each will support you in achieving your startup business plan goals. Be as specific as you can, using timelines and graphs to illustrate your plan.
Strategic planning is the most important and overlooked part of your startup business plan. To ensure that you are in control (as much as possible) of events and the direction in which your business is moving, take the time necessary to present a complete strategy for success. Use this section to build confidence about your vision and leadership in the mind of the reader.
"I believe that people make their own luck by great preparation and good strategy." 
- Jack Canfield

Success Lesson #14
Effective Time Management
Successful leaders are typically great protectors of their time. They seek out ways to get rid of time-wasting activities that only use up that which cannot be replaced - time.
Only those who have learned the value of time can appreciate its importance, and effectively guard against those who would encroach upon their time. There are many who will thoughtlessly take up time if you allow it.
One of the most valuable assets of a businessman is the power to compel those with whom he does business to be brief and to the point.
Effective time managers have a marvelous instinct for measuring and sizing up those they come in contact with. They can quickly find out what the individual wants and is fast to assist the individual in getting to the key point.
"You will never find time for anything. If you want time you must make it."
- Charles Buxton
Good time managers never allow people to steal their time. While they may make themselves readily available to people so they stay connected and never miss out on a good opportunity; they will not suffer those who would simply "drop in" and waste the precious minutes of a busy leader.
Leaders who maximize their waking hours are committed to making their words count; they are known for their directness and being clear and concise in their communications. Being brief and succinct as you complete your startup business plan is a good example of how you demonstrate this important trait.
These sharp and sometimes pointed executives can often offend people who are used to dragging out the day with niceties. However, the gift of the gab is traded for the prize of profits as the executive's time achieves greater results; they simply get more done.
Download Business Planning Course eBook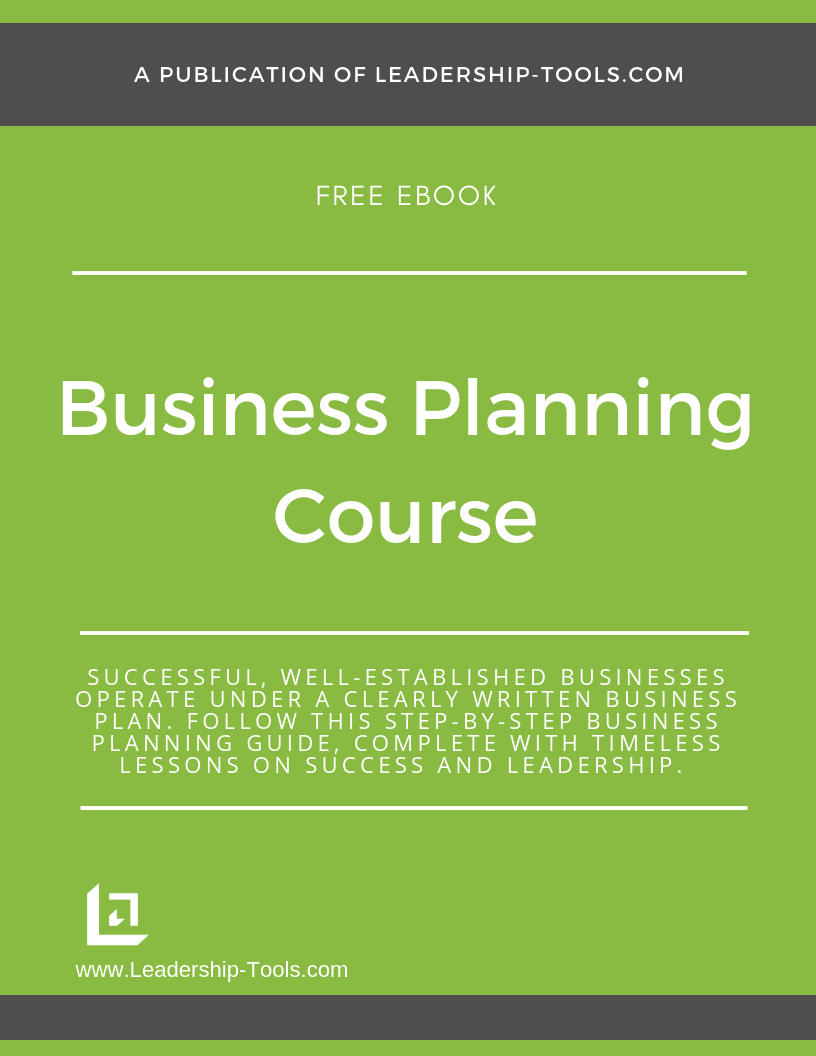 To download our free Business Planning Course/eBook, complete step-by-step instructions for creating a comprehensive startup business plan, simply subscribe to our free newsletter. You will immediately receive a password that grants access to our entire leadership tools library.
Your privacy is important to us. We never share or sell email addresses. 

Next Business Planning Course Sections