Writing A Company Description
PART II



Business Description
Writing a company description is important as it provides a solid overview of the business entity and tees up much of the critical information that will follow in your business plan.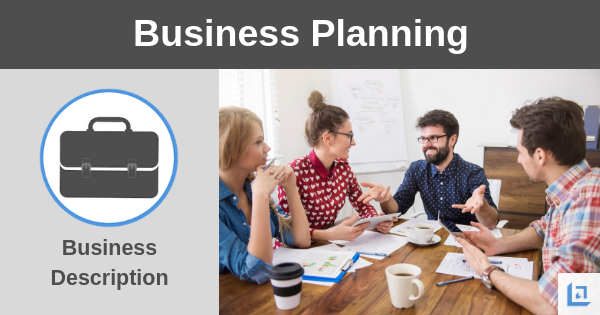 Download Free: Business Planning Course/eBook
The company description is also known as the business description, company information or company overview. We will use business description and company description interchangeably.
Important information for a company description includes the ownership and legal entity of the business. 
Key pieces related to Ownership includes stating the type of your business. Is it a sole proprietorship, partnership or corporation (S or C)? How you've decided to structure your business, and who owns what percentage of it? Banks and investors will demand this information to be clearly defined.
In addition, define the industry of the business (such as financial services, manufacturing, merchandising, technology or service). 
"A clear vision improves employee confidence and supports an optimistic attitude."

State if your business is a franchise or an expansion of an existing business. If business licenses or permits are required, state whether these have been acquired. If not yet acquired, explain your plan for acquiring them and your current status in the process.
Additionally, you'll provide a market analysis detailing where and how you'll attract and grow your customer base. Also included is an analysis of the competitive environment. We'll cover each of these areas in the next couple pages

Preparation Questions For A Company Description
Prior to presenting your business plan, place yourself in the chair of the person(s) who will be reviewing your plan. Be prepared to answer any key questions that might come up related to your business description.
Some key questions you should expect to answer in a Company Description section include:

Briefly describe when, how and why the company was formed, and where it currently is in its development.
List any short term (less than one year) and long term (12 months or more) goals of the organization.
Provide information on any major successes the company has achieved to date. Include information to explain difficulties that were encountered and how those challenges were addressed and eventually overcome.
Describe how the organization was originally funded and how it has maintained its working capital since it began.
Detail any major change in structure, ownership, management or other key personnel that has occurred within the past 12 months.
As you prepare this section it's important to think about your overall mission statement. Make sure any answers you give line up succinctly with the company's mission.
Remember, what may seem obvious to you may be invisible to others. Do not make any assumptions when creating a company description. Assume the reader doesn't know anything about your business.
"Effective leaders help others to understand the necessity of change and to accept a common vision of the desired outcome."
- John Kotter

Success Lesson #4
Why Rise To A Higher Standard?

The purpose of your business plan is all about educating a prospective investor. Even more importantly, the process goes a long way toward helping to better educate the owners, employees and key stakeholders of the organization.
The great objective of education is to raise men and women to a higher power; a higher understanding of their business and life in general.
"He who has a perfectly balanced mind will naturally express in his life the principles of the Golden Rule."
- O.S. Marden
As you elevate yourself through higher education, you should begin to see that others are not there merely for your use, but that the highest good for everyone involved comes from mutual self-development and a shared sense of purpose.
The only real success worthy of the title is that which comes from a person who sets out daily and forever to grow; obtains a deeper knowledge; improves morally and spiritually; and then does all he can to share with others what he's learned.
So fortunate are the few who are trained from early childhood to see the beauty in all things; to assume the good versus the bad, and to believe things are possible rather than to instinctively stifle new ideas.
The fine art of living is for each of us to seek our fullest development and help others to do the same. This is what great leaders do.
Download Business Planning Course eBook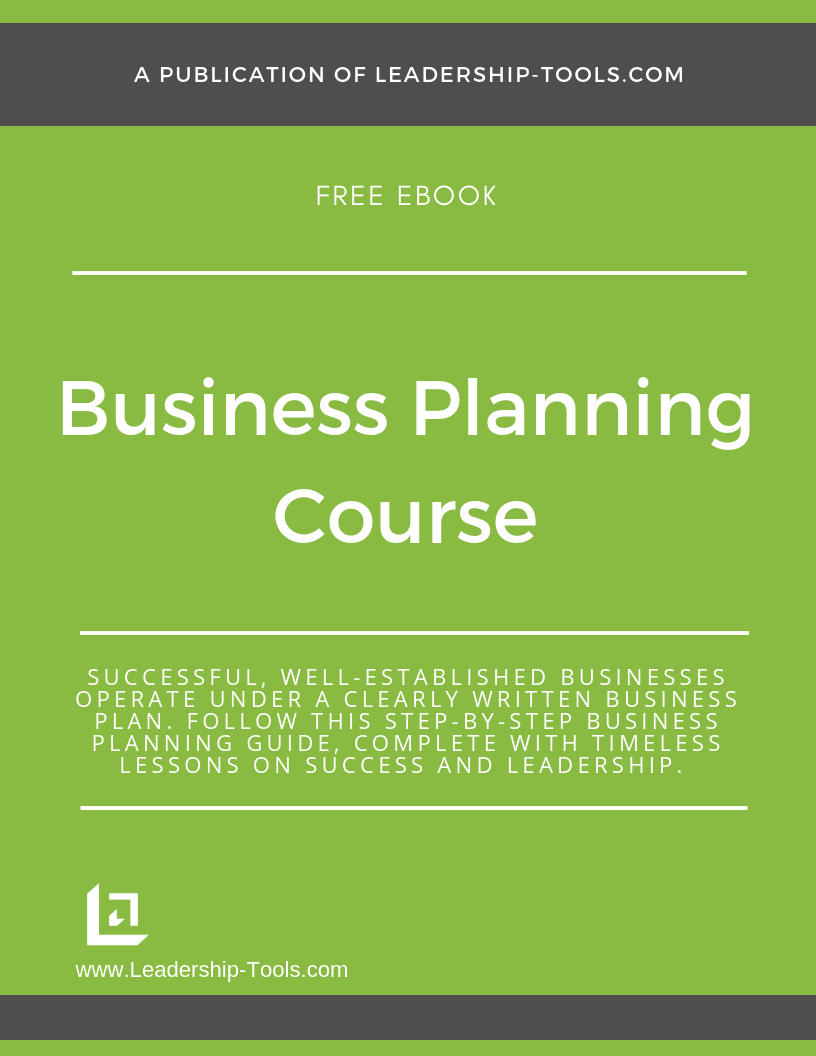 To download our free Business Planning Course/eBook, complete with details on writing a company description, mission statement, market strategy, and more. Receive step-by-step instructions for planning the future of your business - simply subscribe to our free newsletter. You will immediately receive a password that grants access to our entire leadership tools library.
Your privacy is important to us. We never share or sell email addresses. 

Next Business Planning Course Sections