Small Business Grant Money | Know the Facts
Small business grant money does exist for very specific types of businesses, which are primarily non-profit organizations. However, there are some exceptions that you should be aware of. 
The truth of the matter is that sources of grant money vary widely, with very specific requirements. Requests typically require all sorts of supporting documentation.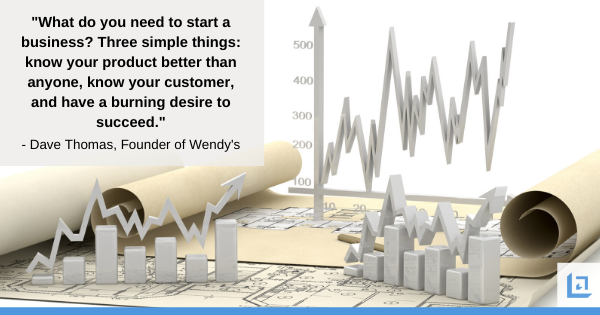 It's understandable why business owners would seek out small business grant money because unlike a loan, the recipient doesn't have to pay back a grant. A grant is in effect, a gift. However, this kind of gift can come with clearly defined requirements of the grant recipient.
For example, recipients of a grant will typically have to utilize the money within a set time period, and are required to present a clear record for how the grant dollars were spent. The entity providing the grant wants that money spent in a way that fits within the stated purpose of the grant, and they expect the recipient to honor their commitment to abide by the rules stated in the grant agreement.

Grant applicants should also be aware that completing a grant request can be quite tedious work and very time consuming, with no guarantee that the applicant will receive any funds whatsoever. Proper completion of a grant application is critical as incomplete applications may be immediately disqualified. So, if you've never completed a grant application before, it may be wise to hire a professional grant writer to aid you in the application process. 
If you do not have the resources to hire a grant writer, which may require paying that individual $20-50/hour you have another great option. Consider taking a grant writing course. If no classes are available in your local area, you can find a course quickly online at a reasonable price. 
"An entrepreneur without funding is a musician without an instrument." 
– Robert A. Rice Jr.

In addition to becoming more knowledgeable about grant writing in general, a quality grant writing course will provide other valuable tools and resources. For example, you'll benefit from seeing multiple examples of completing grant applications, which you can use later as a model. Courses will typically provide templates for writing a cover letter for your grant application. 
Another major benefit of taking a grant writing course is that you'll be introduced to a variety of database resources that helps to identify sources of grant money. This is a huge benefit as it can reduce your search time for small business grant money exponentially. Next, let's go into greater detail on sources of grant money. 
Where to Find Sources of Grant Money
Sources of grant money come from a wide variety of sources and each source tends to be focused on a specific purpose for the money they grant. Therefore, it is imperative that you focus your search on entities that closely align with the purpose of your business in order to maximize your chance for being chosen as a grant recipient.
Source of Grant Money Include:
Wealthy Individuals/Foundations  
Local, State and Federal Government
Non-Profit Organizations
Company's / Corporations
Professional and Community Organizations
Regardless of the source, entities offering small business grant money tend to have a mission on helping a certain group in society. For example, if you happen to be a woman or a minority, grants may be a viable option. 
Additionally, if your business provides socially responsible benefits to the community, or helps to protect the environment, grant money may be available. To begin your search, check out GrantWatch.com
"
Most business meetings involve one party elaborately suppressing a wish to shout at the other: 'just give us the money'.

"

- Alain de Botton
Types of Small Business Grant Money
In some cases a startup project may qualify for a grant. Particularly if the purpose of the business is to provide much needed resources or services to a community in need. For example, when disaster strikes, FEMA offers grant assistance to help support local communities and businesses. 
The Small Business Administration (SBA) offers a program called Boots to Business (B2B), which awards grants to support and educate former military personnel on how to become successful entrepreneurs.  
In addition, the SBA offers grant programs for the purpose of research and development, and for business interested in export development. Conduct your own research on what the SBA provides by checking out this link to Small Business Administration on Grants and More!
While it may not be a popular thing to hear, the fact remains that small business grant money is NOT readily accessible for most small businesses – but if you fit within a certain minority group or the purpose of your business provides social or economic benefits to the community, your chances are greatly increased.
Some states do offer small business grant money in low to moderate economic zones under very specific conditions. Go to your state's website to further explore this option.

Most businesses will need to seek funding though means other than a grant. If you're unsure where to start, consider finding a mentor or taking a workshop through SCORE.org. This is a great resource that can provide a lot of valuable tools and resources for new business owners. 

Regardless of your current situation, never give up on your dream. With small business grant money or not – all obstacles can be overcome through proper planning, persistence, and an iron will to succeed.

More Business Management Articles