Develop Leadership Qualities
Step 7
Making the Most of Spare Moments
(Read to Lead)
To develop leadership qualities it is important to continually feed your mind with knowledge. Not everyone learns in the same way. While many read books for learning new skills, others learn better by listening to recorded programs or audio books. Others learn best on the job or by actually doing the work after watching someone else complete a task. 
Audio books on leadership and self development are powerful tools because you plug in whenever you have a spare moment. For instance, if you're on the bus, driving to work, working out, or doing daily chores - you can listen and learn.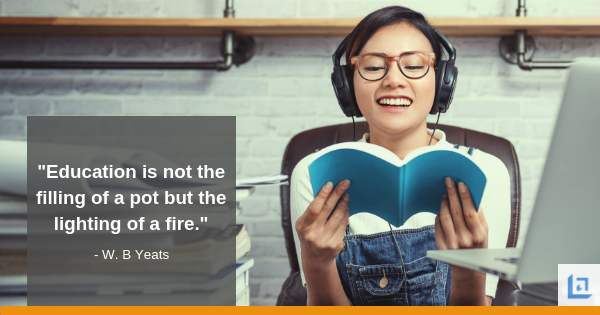 To stay motivated and fully engaged, it's important to give yourself a daily dose of positive reinforcement. Daily inspirations are a great way to ensure that the wheels of success keep turning. 

Think about how many negative messages you encounter on a daily basis. How much of what you hear on the news or read in the paper actually inspires you to greatness? Most likely, not much of what you hear is helping you to become your best self. 
Your ability to develop leadership qualities is increased exponentially once you become proactive and surround yourself with leadership learning materials, tools and resources. Once you become intentional in your learning you'll experience improved results.  The great news is that there are a ton of wonderful programs, books and other materials that can assist you in your journey.
Perhaps you've struggled in school and consider yourself a poor reader, or you just can't seem to find the time to sit down and read. That's where audio books provide a terrific resource for anyone who seeks to learn and grow. 
Every aspiring leader should get in the habit of maximizing your drive time, daily commute, workouts or household chores by plugging into an audio book. It's simply amazing how much you can learn in your spare moments.
"Eternity itself cannot restore the loss struck from the minute."
- Unknown Poet
The best resource we have discovered for acquiring quality audio books on leadership is Audible.com, which is now owned by Amazon. Audible.com offers a tremendous library of selections, covering a wide array of categories and topics. And in case you're wondering, Audible provides a monthly purchase plan that provides listeners with immediate access to the newest offerings as well as countless leadership classics.

Regardless of where you decide to obtain your leadership and motivational material, we cannot over-emphasize the power of maximizing your spare moments to develop leadership qualities and insights.
It's time to take your rightful place in the front row of life. Leadership is not a spectator sport. You must be an active participant.
Listening to leadership audio books in your spare moments is an effective option for maximizing your daily achievements and to ensure that you reach your lifelong dreams. So plug In, Learn and Grow! Start today and begin to reap the rewards of continuous learning. 
Dost thou love life? Then do not squander time, for that is the stuff life is made of.
- Benjamin Franklin

Tools to Develop Leadership Qualities
To get you started, we have provided several effective tools and resources. Also, don't hesitate to check out the Self Development section of your local Library or Bookstore.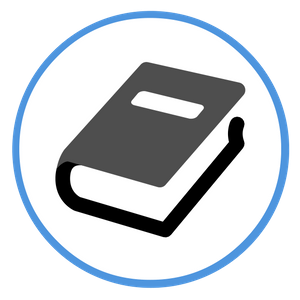 We have established our library of top book reviews on leadership. We are dedicated to providing you with books on leadership and other quality information that is of the highest value and that is relevant and current in today's marketplace.
Ask any top leader how many books on leadership they have read. "Too many to count" will most likely be their answer.
Top performing leaders read across many subjects, not just on the topic of leadership. Leaders know that they must educate themselves in virtually all areas of their business.
---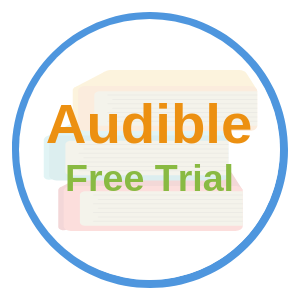 What do you get when you sign up for the Audible monthly subscription?
Get 1 audio book and 2 Audible Originals each month for only $14.95 per month.
Easy exchanges—swap any audio book you don't love.
Cancel anytime, your audio books are yours to keep. So, start creating your leadership library today!
---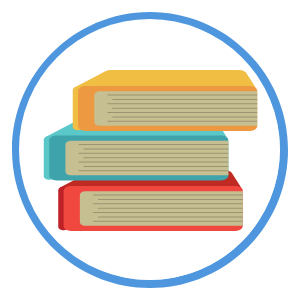 There is a perfect reason why certain self-help and motivational books stand the test of time. The books selected here have all certainly passed the test.
In each of the books we've selected, there is a deep and heart-felt message that the author wishes to share with you. The author has painstakingly considered and chosen each word to ensure it has the greatest chance of lighting a spark to energize your ambition; your character, and to encourage a higher sense of self-worth.
These classic books provide not only a window to the past, but also they show a path to a better and brighter tomorrow as you work to develop leadership qualities to serve others.
More Leadership Articles