Personal Budget Worksheet for Daily Cash Flow Management
Our free personal budget worksheet allows you to effectively manage your daily cash flow. This is one of several tools that are available as part of our free 10 Steps to Conquer Debt ebook.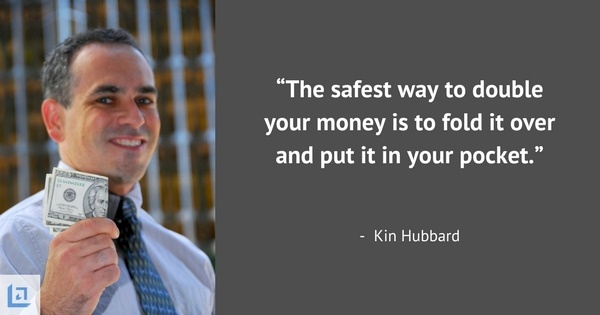 Download Free: 10 Steps to Conquer Debt eBook
As you may know, cash flow statements are used regularly in business to better manage the flow of cash coming in from sales revenue, and cash going out for various expenditures.

So why don't we do the same thing when managing our personal finances?
How often have you been surprised to learn that a bill is due before you get paid? This happens all the time, even for people who live per a monthly budget.
Unforeseen medical bills are a perfect example of unplanned bills. Other unexpected costs occur from a car breaking down, weather damage to a home, a child accidentally throws a ball into a neighbor's window, the dog chews up your best friend's shoe - the list goes on and on.
"If I had to run a company on three measures, those measures would be customer satisfaction, employee satisfaction and cash flow."

- Jack Welch
To manage all costs effectively, the timing of when you receive your paychecks must be accounted for and compared to the timing of when your various bills are due. Some creditors will work with you on the timing and others will not.

Using our daily cash flow tool, you can more easily manage your cash flowing in and out of your bank account.
In case you are wondering… no, it's not good enough to only complete the personal financial statement.  Remember, the personal financial statement is only accurate on day you complete the form, but this cash flow tool accounts for your money daily. 
Free Personal Budget Worksheet for Daily Cash Flow Management
The following template helps you to effectively manage your daily cash flow, which is a critical step in personal financial management. This free tool is available in our Leadership Tools library, which is accessible to subscribers of our free newsletter.

Daily Cash Flow Management Determines Your Financial Success
Using this tool, you can manage your cash flow with confidence, ensuring your bills are never late and that you'll have money available to provide for the basic needs of your household.
Upon downloading the personal budget worksheet for managing your daily cash flow, use the information you've already collected if you've completed our personal financial statement tool and begin plotting the amount of income and expenditures for the upcoming month.
By writing down all your planned revenue and expenses for the month, you will effectively spend it all on paper first, before ever paying a single dollar out to anyone. This is called "planning for success".
If you completed the personal financial statement in full, the due dates are already known. Simply copy and enter the date that each payment is to be made per your available cash. 
If you find yourself running out of cash, before all your bills are paid, identify creditors that will work with you, get on the phone, and negotiate a later due date. Don't be embarrassed to ask for assistance. Be honest and explain your situation. You may be surprised at how many creditors are happy to work with you.
This is all part of being a responsible adult who is pro-actively managing cash flow. Use our personal budget worksheet and other free tools to get on this today!
"No one's ever achieved financial fitness with a January resolution that's abandoned by February."
- Suze Orman

As you begin to direct your money with a clearer purpose - not just once a month, but every single day - you'll begin to feel greater confidence in leading your financial life. It's important that you continue to calculate your cash flow regularly throughout the debt reduction process. 
A common benefit of daily cash flow management is that you'll start spending less money overall. Why? Because now you're tuned into the bigger financial picture; you're no longer spending mindlessly. 
Now just because you have some extra money, don't go spending it. The money saved should be placed in a savings account or applied toward paying down your debt even more rapidly.
"Just as a fisherman must watch the ebb and flow of the tides, an investor and businessperson must be keenly aware of the subtle shifts in cash flow."

- Robert Kiyosaki
Our daily cash flow template is the perfect tool to ensure that you always have the money you need, when you need it.
Once you have completed your statement of cash flows for the month, use it in partnership with your primary checking account register to manage your bank account.
If you refer to these two tools daily, you will notice that they won't always show the same balance of funds.
The difference between the two tools is that your checkbook register will simply show you how much money is currently available to spend. Your cash flow tool, however, goes beyond the here and now, and allows you to see into the future and account for upcoming financial responsibilities. 
When it comes to money, success is in the details. Our daily personal budget worksheet tracks daily cash flow and assists you in managing the details, allowing you to take complete ownership of your financial responsibilities.
Download 10 Steps to Conquer Debt eBook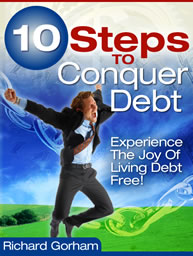 To download our free 10 Steps to Conquer Debt eBook, simply subscribe to our free newsletter.
You will immediately receive a password that grants access to our entire leadership tools library, including our personal budget worksheet to manage your daily cash flow. Getting your arms wrapped around your monthly cash flow is simple and straightforward. Begin getting your financial life in order today.
Your privacy is important to us. We never share or sell email addresses. 
More 10 Steps to Conquer Debt Tools