Leadership and Personal Development Plan Templates to Fuel Your Ambition
Step 1


Find & Fuel Your Ambition
Leadership and personal development plan templates are plentiful. All it takes is a quick search of the internet and you'll find a multitude of options to choose from. However, not every development plan template is the same.
However, before we get to our recommended templates it's important to understand the purpose of using these kinds of tools.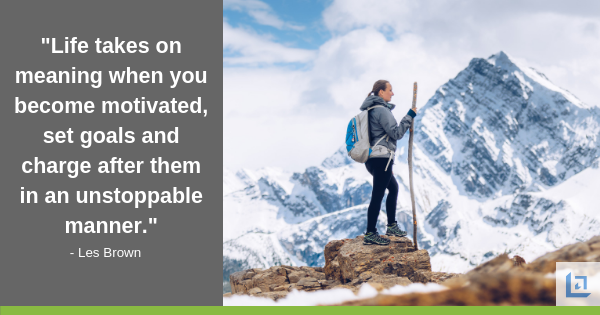 You have been gifted with special qualities that are unique to you. It is your individuality that provides you with an opportunity to choose your path rather than following a path determined for you by someone else.
Whether or not you realize your passions and dreams in life is really up to you. No one else can pursue your dreams for you. It is simply a matter of you making that personal choice to identify and pursue your ambitions. The good news is you are not alone. We're here to help you follow your dreams.
Throughout our 10 Steps to Leadership Development series you will be introduced to many powerful concepts and effective tools. Once you are aware of the many resources available to you, it's your choice to either leverage these resources or to waste this opportunity.
Finding and fueling the spark within you is about identifying your ambitions. What are you passionate about? Discovering your purpose can take time, but the sooner you begin asking questions, the sooner the answers will appear.  In a moment, we'll show you how to begin the process by using our recommended leadership and personal development plan templates. 
"By failing to prepare, you are preparing to fail."
- Benjamin Franklin
Once you get started you'll soon realize that with each small step you will begin to develop momentum and each small achievement provides added fuel to keep you moving forward. With each next step you'll be another step closer to realizing your ultimate goal.
When we lose sight of our goals and aren't actively engaged toward achieving our goals, our ambitions can dull. Those who lose focus, quickly lose their edge. It's important to keep pushing forward because the minute you stop, so too will the momentum you've created thus far.  
In fact, when you make choices to postpone or ignore opportunities to grow and improve, you limit your ability to be at your best; to become your best self.
The good news is you are never too young or too old to jump back on the path to self-improvement. Ambition can be awakened at any age. At a point in time when the pain of obscurity is greater than the ease of procrastination, you can change.
Decide today - decide right now, that you will strive to learn, grow and reach your goals. Complete our recommended leadership and personal development plan templates in the next section and start envisioning your future. Become a stronger leader and a more fulfilled and happier individual.
"Our goals can only be reached through a vehicle of a plan, in which we must fervently believe, and upon which we must vigorously act. There is no other route to success."
- Pablo Picasso

Recommended Leadership and Personal Development Plan Templates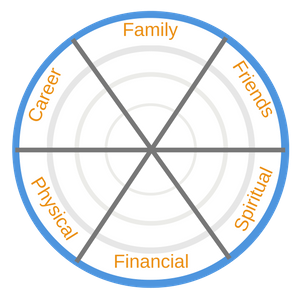 Self-improvement is an important prerequisite for leadership development. Before you can be a great leader of other people, you need to have a firm grasp on leading yourself successfully.
Start by taking a personal inventory of how effectively you are leading six major key areas of your life.  These six categories include: Family, Friends, Spiritually, Financially, Physically and Career.  
Read step-by-step instructions about our free Life Balance - Success Wheel here. Quickly discover the areas of your life where some additional focus can make vast improvement to your overall quality of life. 
---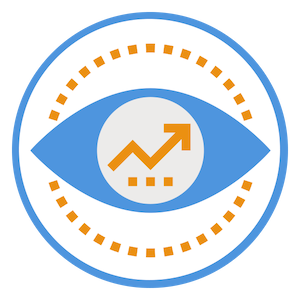 Completing a vision board is an activity that can be a powerful source of strength and motivation.
Take time to clearly identify where you want to be 3, 5, 10 or even 20 years from now. Decide what kind of job or profession you'll be working at; what kind of home you will live in; what kind of family life you want to experience; how you intend to give back to your community; what kind of schools you want your children to attend; how much money you plan to earn, save and donate. In short, identify what is important to you so that you can keep those visions front and center in your daily life. 
A Vision Board helps to make your goals feel more real and achievable as you provide clearly defined images, sound-bites, videos, lists or other items that represent each goal in a way that is meaningful to you. 
---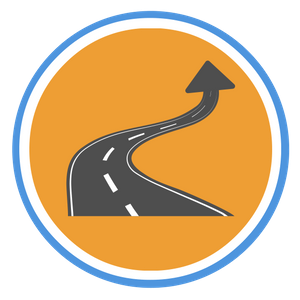 Another powerful personal development plan template is our free M.A.P. tool, which stands for Master Action Plan.
The M.A.P. process walks you through the process of mapping out how you will achieve a specific goal. Using this tool you will clearly identify the goal and the purpose. By stating the purpose of the goal you are defining the "why". Why is this goal important? The answer to the "why" question can be a powerful motivator as you work through the process of achieving the goal.
In addition to answering WHY, you'll complete sections that cover WHO is responsible for doing WHAT, by WHEN, and HOW will each task be achieving.  Identifying potential obstacles and how those obstacles will be overcome are also an important part of the M.A.P. process. 
More Leadership Articles